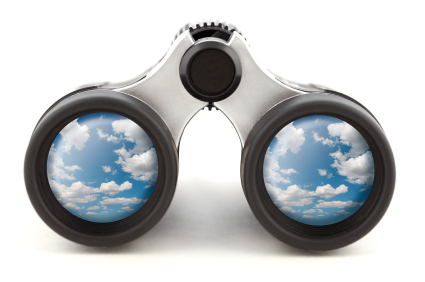 Innovation in cloud services ushers in a new era for data center IT, re-defining market landscapes
Enterprises are migrating applications to the cloud to improve agility and reap cost savings. Agility means enterprises can shorten the time needed to introduce new applications and either increase or decrease compute capacity to fit business need. Upfront capital expenditures (capex) can be shifted to as-needed operating expenditures (opex) using off-premises cloud services — shifting from investments in equipment and staff, to leveraging a cloud service provider's (CSP's) automated data center infrastructure, supported by highly-skilled data center experts.
Although the market has achieved a degree of maturity, it still lacks a commonly accepted set of cloud service definitions; thus, we define off-premises cloud services as follows:
Infrastructure as a service (IaaS) includes any combination of data center facilities (including collocation), servers, network, storage, database, network applications (layers 4-7), and management;
Cloud as a service (CaaS) provides an application execution environment — including servers, network, storage, management, and data center orchestration software (cloud operating system[OS]) — purchased as a bundle, with pricing based on usage;
Platform as a service (PaaS) provides an application development and execution environment —including application run-time and middleware (web servers, database management systems), servers, network, storage, management, and data center orchestration software (cloud OS) — purchased as a bundle with pricing based on usage; and
Software as a service (SaaS) provides a complete application with a pay-per-use pricing model — including applications like customer relationship management (CRM), enterprise resource planning (ERP), collaboration, security, management, virtual desktop, and business analytics.
The growth of off-premises cloud services is enabled by shifting to a cloud architecture in the enterprise and CSP data center, with the deployment of virtualization and data center orchestration software, for virtualization of servers, storage, and network, and for automatic deployment of applications. Data center orchestration software refers to software that provides automated coordination and management of resource pools in the data center, such as servers, storage, and networks. It includes policies describing desired service levels, required workflows, and actions for adjusting resources, to achieve the desired service levels.
Virtualization and data center orchestration technology enables large-scale operational efficiencies and capex saving for CSPs, because they leverage a shared pool of resources for compute, storage, and networking. This technology fuels the expansion of all types of off-premises cloud services. Revenue for off-premises cloud services, including IaaS, CaaS, PaaS, and SaaS, was up 54 percent over 2014, reaching $93 billion in 2015. IHS expects the off-premises cloud service market to reach nearly $278 billion in 2020, with a five-year compound annual growth rate (CAGR) of 24.5 percent.
Off-Premises Cloud Service Roadmap
The cloud services market got its start with CSPs providing simple forms of off-premises IT services: physical data center facilities, colocation hosting, and SaaS. The rise of on-demand computing followed, allowing CSPs to offer public cloud IaaS, and the introduction of data center orchestration technology in CSP and enterprise data centers.