By: Daria Batrakova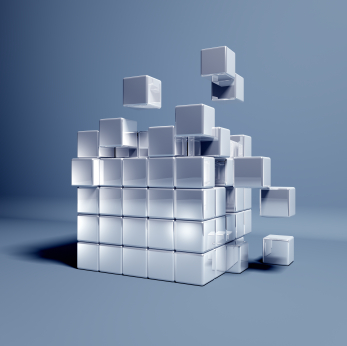 Emerging 5G networks create new opportunities for telecom providers to deliver services for enterprises and consumers at greater capacities, accelerated speeds, and lower latencies. In addition to enabling faster mobile and fixed wireless access, 5G networks also support cutting-edge technologies for Industrial IoT, AR and VR applications, AI and blockchain. Applications such as smart factory, E-agriculture, autonomous driving, AI-powered health diagnostics, and personal robot assistants are now a reality. And the proliferation will only accelerate: by 2020, Gartner predicts up to 20.4 billion IoT devices will be in service.
To meet customers' demands for new services delivered quickly and without interruption, ICT service providers must have full visibility into network resources and control over networks of the future as they undergo digital transformation. To keep pace with 5G, backbone networks must be upgraded and properly managed to meet bandwidth and performance requirements.
Software-defined networking (SDN) and network function virtualization (NFV) are essential to support the evolution that is taking place in today's network architectures. SDN uses mechanisms of control and user plane separation to define network resources programmatically. NFV allows far better network flexibility through the abstraction and partitioning of network resources into virtual elements.
Network as a Service (NaaS), like other cloud services, relies on virtualization technology. Network slices can be specifically configured to support certain use cases. Each use case receives a unique set of optimized resources and network topology—covering certain service level agreement-specified factors such as connectivity, speed, and capacity that all suit the needs of that application.
Mobile edge computing brings computational resources closer to the source—the network edge—and takes the burden of massive data processing (for IoT, AR/VR, and more) off the central office.
While physical, logical and virtual resources can be easily managed separately, ICT service providers often face challenges when it comes to managing them in unison. To effectively manage hybrid resources in today's digital, IoT-enabled 5G world, implementing a unified network resource inventory solution is business-critical.
With the addition of virtual components into the network, ICT service providers face the challenge of managing new, complex resource types. Unlike conventional resources and resource-facing services, hybrid resources like VNF, SD-WAN, network slicing, and mobile edge computing (MEC) must be managed across telco, IT, and data center domains (Figure 1 - next page).