By: Scott St. John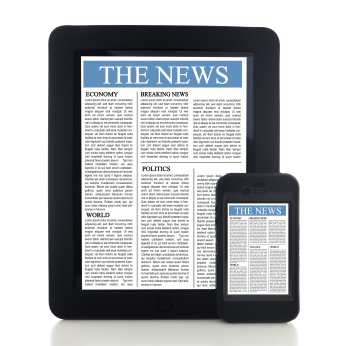 August may be considered the "dog days" of summer, but the industry news this month certainly didn't slow its rhythm. Major themes included mergers, 5G launches, and efforts to close the digital divide. T-Mobile and Sprint received US Department of Justice clearance this month, a step toward paving the way for the new T-Mobile. Verizon lit up 5G in its fifth US city—St. Paul, Minnesota—and Vodafone continued to expand its 5G network, now covering 15 cities and towns in the UK. Here in the US, the FCC actively took on robocall protocols and efforts to further close the digital divide. Finally, new research on digital wallet spending, voice assistants, and cellular M2M connections also made headlines.
The top telecom industry news stories from the month are summarized below. To view all the news as it breaks, check out Pipeline's News Center or subscribe to receive our telecom industry news summary.
Innovation News
In industry partnership news, AT&T and Microsoft announced a multiyear strategic alliance to deliver innovation and accelerate AT&T's "public cloud first" internal transformation. New customer offerings built on AT&T's network and Microsoft's cloud will be developed. Synchronoss has joined Microsoft's IoT Accelerator program and is leveraging Microsoft Azure to deliver a smart building proof of concept to enterprises globally. Microsoft has embarked on a 10-year alliance with India's Jio to enhance and accelerate digital transformation in the country. Jio has also announced a partnership with Guavus on AI-driven analytics that will elevate customer experience while also addressing critical service operations with intelligent automation. Tata Communications Transformation Services and Smart Africa are partnering to launch the Skills Africa program, which will address the skills shortage in the tech industry and help to advance the future of telecoms and IT infrastructure in Africa.
It's been a busy month for Juniper Research, which released an array of studies, reports, and white papers. One new study finds that contactless and social payments are driving large increases in consumers' digital wallet spending in Europe and North America. Spend is predicted to increase by 40 percent this year to a total of $790 billion. Another piece of Juniper Research has found that the global number of cellular M2M connections will reach 1.6 billion by 2024, an increase from 596 million connections in 2019. Remote provisioning and innovative anti-fraud measures enabled by embedded SIM technologies will drive adoption of cellular M2M services in key sectors including automotive, smart cities and connected agriculture. Embedded SIMs, or eSIMs, are hardware modules built directly into M2M devices. In another new report, Juniper also tracks the growth in voice assistants used to control smart home devices, showing that with nearly 800% growth predicted through 2024, these voice assistants are an increasingly crucial element in the smart home.
Of course, other innovations made headlines, too. OmniMesh has been awarded a US Patent for its mutual distributed ledger technology, which will empower innovative content management and distribution services for producers and network operators.
Merger and Acquisition News
In the biggest domestic M&A news of the summer, T-Mobile and Sprint have received clearance from the US Department of Justice for a merger that would create the new T-Mobile, pending other regulatory approvals and the satisfaction of other closing conditions. A major portion of the agreement includes divestiture of all Sprint's pre-paid businesses, including Boost Mobile and Virgin Mobile.
5G News
News related to 5G has been hot all summer long, and August is no exception. Stateside, Verizon has launched 5G Ultra Wideband in St. Paul, Minnesota, its fifth US city with the coverage. St. Paul joins Denver, Chicago, Minneapolis, and Providence. Verizon plans as many as 25 additional 5G launches in 2019. Sprint announced the launch of its fourth 5G device, its first smartphone with OnePlus, a global mobile technology company. Further information, including device specifications, pricing and exact timing, are forthcoming.
Across the pond, Vodafone continues to expand its 5G network. In total, its 5G network is now live in 15 towns and cities in the UK, with more to follow. Coverage extends to 55 European towns and cities, with 5G roaming expansion coming. It has also announced a 5G network sharing agreement with O2 Telefónica UK Limited, which involves joint use of 5G active equipment—such as radio antennae—on network sites across the UK. This means more people will get 5G sooner, with plans for up to 2,700 sites in larger cities. Finally, with the closure of the Liberty Global asset acquisition on July 31, Vodafone is now Europe's leading converged operator.