By: Jeana Durst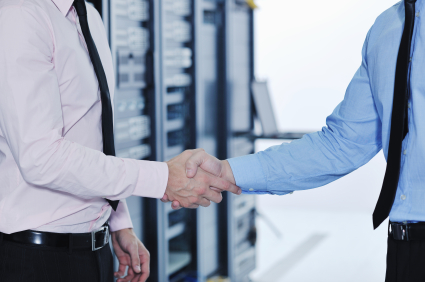 Data is the new oil. You have heard this phrase circulating in the industry for a while, but have you considered the gravity of this new reality? In 2017, The Economist stated that data had officially surpassed oil as the world's most valuable resource. And the growth continues: According to Forbes, humanity's current rate of data creation is doubling every two years, and by 2025 researchers expect that the amount of data will double every 12 hours. In Structure Research's 2019 Global Colocation Report, the global data center colocation and interconnection (DCI) market is set to grow at a rate of 10.4 percent to $44 billion in 2019. In this type of environment, providing companies with access to independent data centers becomes absolutely essential.
Yet that access is not often easy to obtain. When only the largest data centers in the world have a resounding voice in the marketplace, finding equal opportunity can be a daunting challenge for emerging and independent data centers. Consider that "hyperscalers" such as Amazon and Microsoft hold the keys to about 70 percent of the current data center demand—and imagine the marketing and communication budgets they have. "The giants are growing and single owner-operator providers are struggling to find their voice in a market where competition is fierce," says Ilissa Miller, one of the founders of the Independent Data Center Alliance and a 20-year industry veteran and CEO of iMiller Public Relations, a global public relations and marketing firm focused on the communications infrastructure sector.
Establishing the Independent Data Center Alliance
This particular challenge provided the impetus for forming the Independent Data Center Alliance (IND-DCA), which officially kicked off at ITW 2019 on June 24, 2019 in Atlanta, Georgia. That launch was the fruit of rigorous conversations and extensive research between Miller and Tom Brown, president and CEO of DataGryd, who co-initiated this effort after recognizing and agreeing to the vital need. "We wanted to create an opportunity for independent operators to have a fair share of voice in the market so customers who are looking for good partners can consider them as well as the large partners," Miller says. By definition, the IND-DCA is a consortium of independent data center and carrier hotel operators engaged in joint go-to-market initiatives that include commercial agreements that co-market and co-promote their individual facilities as a collective.
Three other founding partners joined Brown and Miller to establish the initiative: Bluebird Underground, maincubes and Colocation Northwest. Together, these leaders designed the IND-DCA to allow member companies the space to promote specialized offerings while at the same time unifying to leverage the collective power of a network of partners throughout the world. Within this diverse member group, founding partner Michael Morey, President and CEO of the Bluebird Network and the Bluebird Underground Data Center, can promote the benefits of his security against natural disasters and uptime disruptions at his unique underground data center facility in Springfield, Missouri, alongside Brown at DataGryd, who leads a premier data center provider and international data network hub in New York City at 60 Hudson Street. Though the companies are distinctly individual—and intentionally geographically unique—they all share the similar goals and messaging challenges of operating in the dense market noise of industry titans. In addition, the concept of a grouping of independent data centers that can work together to create a service profile that matches one of a large company but that can provide a more personalized customer service experience appealed to founding partner Stephen Milton, CEO of Colocation Northwest (a division of Isofusion) and the largest independent data center and ISP in the Pacific Northwest.