By: Jim Schakenbach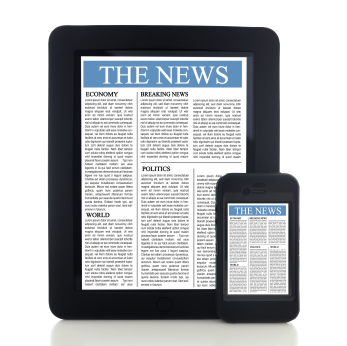 April saw a lot of activity on a number of telecommunication fronts, especially in virtualization, 4G build-out, and security issues.
Carriers, developers, and enterprise users all discovered that virtualization could be a critical key to fast, efficient system and network implementation and scaling. ADVA Optical Networking launched its new FSP 150 ProVMe solution specifically engineered to remove the risk of introducing virtualization and to help CSPs easily and cost-effectively roll out network functions virtualization (NFV). The device achieves this with the inclusion of a hot-swappable, pluggable server that enables NFV rollout as and when needed, in direct response to customer demand.
OSS solutions developer Dimetis announced its new carrier-grade OSS orchestration platform to help communications services providers manage NVF transitions with service, and network agility lifecycle service automation and scalability. OpsNGN is a carrier-grade, next generation fluid OSS orchestration platform for hybrid networks supporting legacy, Software Defined Networks (SDN) and NFV domains.
Nippon Telegraph and Telephone Corporation (NTT) and Telkom Indonesia are establishing the APAC Telecom Innovation Initiative (ATII) to create new network services in the Asia-Pacific region based on virtual infrastructure technologies that will address unique regional population density issues and potential natural disasters. The initiative will develop technical studies and proof of concepts (PoCs) regarding requirements for new network services in the virtualization era. The partners aim to expand it with various partners, including other service providers, who share the initiative's goals.
Benu Networks announced a newly-patented software platform for virtualized network cloud functionality that enables the rapid creation and delivery of next-generation IP services over a converged infrastructure. Benu's patent solves the challenge that many subscribers encounter -- a fragmented service experience based on how devices connect to a service provider's network, whether via fixed, un-licensed, or licensed wireless access. This type of fragmented connectivity leads to service deployment complexity for the service provider and a poor, inconsistent end-user experience that often results in user dissatisfaction and customer churn.
4G gains
While there's lots of talk around the water cooler about 5G, there's still lots to be said for 4G, which continues to evolve as a fast and effective mobile communications technology.
C Spire announced it has expanded its 4G LTE network coverage by adding low-band spectrum to over 900 cell sites, improving service in rural areas and along major traffic corridors as it nears completion of the latest phase of its maximum-range, low-band spectrum technology initiative. The telecom and technology services company, which operates the nation's largest privately held wireless communications unit and the 6th largest in the U.S., has added 700 MHz or 850 MHz low-band spectrum to extend coverage over longer distances and inside offices, commercial buildings, and homes.
Comcast launched its new Xfinity Mobile wireless service that utilizes the company's 4G LTE network in conjunction with 16 million Wi-Fi hotspots to provide more cost-efficient mobile service for internet and data access. Up to eighty percent of smartphone data traffic in the U.S. travels over Wi-Fi, not cellular networks, making Wi-Fi a key solution for increasing mobile data consumption.
To help ensure that a reliable 4G signal can be available just about anywhere, Fenix Group has partnered with Martin UAV to launch the world's first under-55-lbs. drone capable of providing fully-functional 4G cell phone service. The company sees huge potential for government and industry and plans to issue its first production units to the Department of Defense and first responders. The Virginia startup anticipates high demand from telecom providers, oil and gas companies, and crisis response units worldwide.