By: Jim Schakenbach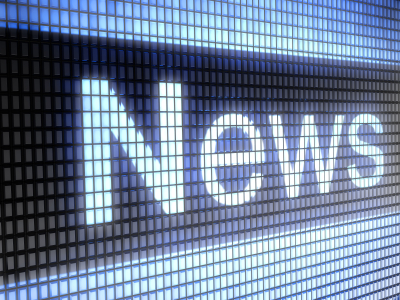 November saw a ramped up effort to drive 5G initiatives forward despite a healthy, vigorous and evolving 4G market. Companies continue to eye available spectrum and ways to exploit it, as well as technology developments to aid its provisioning.
Qualcomm Technologies announced that its subsidiary, Qualcomm Technologies, Inc., has introduced its first 5G New Radio (NR) spectrum sharing prototype system and trial platform. The industry is designing 5G NR to get the most out of spectrum available across all spectrum types – licensed, unlicensed, and shared spectrum. Qualcomm Technologies' prototype system aims to show that 5G spectrum sharing technologies will bring higher levels of mobile broadband performance to shared spectrum to enable fiber-like experiences, as well as extending 5G into new types of deployments, such as dedicated 5G networks for enterprise and industrial IoT.
Canadian telecom TELUS and Chinese telecom equipment provider Huawei successfully deployed a next-generation heterogeneous network (HetNet) in the downtown Vancouver 5G Living Lab. The network enables seamless transitions between cell types to ensure uninterrupted streaming of ultra-high-bandwidth applications (like high-definition video, video conferencing or cloud-based services) as devices move throughout the network. As data demands on wireless networks increase, HetNet will play a key role in providing an ultra-fast and reliable network experience, especially in dense urban environments.
Despite all the advances being made, the Wireless Broadband Alliance (WBA) and Maravedis-Rethink released a report this month that claims the Internet of Things and 5G are impractical without convergence and coexistence of licensed and unlicensed technologies and networks. Ultimately, the report claims, success will depend on unlicensed technologies working in conjunction with licensed networks, enabling new performance levels and flexibility for service providers of all kinds.
Another study, released by ABI Research, indicates that 4G LTE-A and LTE-Pro market demands continue to grow. Still, major operators are getting ready for 5G deployment as 4G demand softens in developed markets and pre-standard 5G millimeter wave deployments are imminent. ABI Research forecasts that 5G in the cm and mm wave bands will reach nearly $200 billion in cumulative service revenues by 2026 while LTE, LTE-A, and LTE-A Pro exceed five billion subscriptions.
ABI Research's latest research on outdoor small cells predicts a healthy 38% CAGR through 2021 as mobile network operators (MNOs) turn to 4G LTE outdoor small cells as the most effective way to handle rapidly growing urban network traffic. As networks grow beyond coverage to addressing capacity through densification, mobile network operators (MNOs) find that deploying small cells is one of the most effective ways to boost network capacity in high traffic urban and suburban areas.
Just how much is the 4G market continuing to grow? Persistence Marketing Group predicted this month that global sales of 4G LTE devices will increase from almost 345 billion dollars U.S. in 2016 to over 926 billion dollars U.S. by 2024 and that the market will register a healthy CAGR of 13.1% during the forecast period.