By: Andy Peers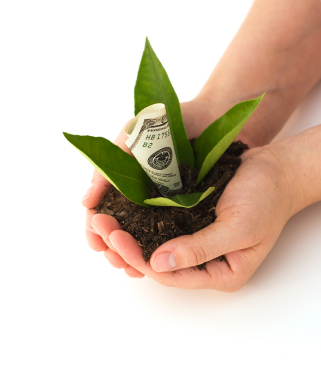 We are currently in the second age of mobile communications. Following the rapid popularisation of the mobile phone in the 1990s, data usage has overtaken voice usage. To coincide with the massive uptake in smart device usage and network traffic, service providers should be seeing a dramatic increase in revenues. In fact, the opposite is true: operators' profits are dropping, margins are being squeezed and at the same time, they are under pressure to invest in their operations so they can compete in the digital ecosystem.
The All-You-Can-Eat (AYCE) data plans, combined with the "discount it and they will come" pricing model, helped to encourage data usage and smartphone uptake, but it is clear that this approach is no longer working – not only from a pricing point of view, but also because it created such a strain on network resources that it led to the capacity crunch. It's clear that service providers must evolve their pricing models so they can escape the cycle of continuous churn, discount and loss.
Where are we now?
Back in 2012, the U.K. mobile market passed something of a milestone: the number of subscribers on postpaid plans finally outnumbered their pay-as-you-go counterparts, rising from 49 per cent to 53 per cent, according to Ofcom's Market Communications Report 2012. Prepaid's downward trajectory has continued steadily ever since. The 2015 Ofcom Communications Market Report put the proportion of U.K. mobile subscribers on postpaid plans at 61.8 per cent.
The 2015 Ofcom report also identified a number of possible reasons for this shift in how we pay for our mobile subscriptions. One was that postpaid plans are helping the public to buy the latest smartphone by spreading the high cost of their handsets over lengthy fixed-term contracts. Ofcom also observed that postpaid may be on the rise simply because telcos have made their pay-monthly tariffs more attractive than their pay-as-you-go ones. The second explanation seems more likely – particularly when you consider the emergence of budget smartphones and overall smartphone usage.
Life in a digital society
In 2015, mobile overtook desktop computers as people's preferred method of accessing the Internet in 2015, with the amount of time people spend on their devices set to further skyrocket, according to Zenith's Media Consumption Forecasts 2016. It's telling that the mark of a smartphone society is how heavily we use our handsets for Internet access, not how regularly we make calls or send text messages. As consumer habits change, calls and texts don't fit into the wants and needs of the modern mobile subscriber – instead it is a voracious appetite for data. Mobile data is used for shopping and banking online, instant messaging apps like WhatsApp, for online TV and video, and some even make voice and video calls.