By: Angus Ward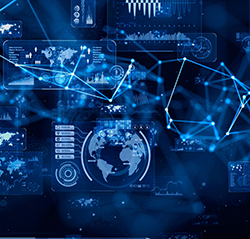 By strategic intent or by default, Communications Service Providers (CSPs) are making a choice between two pathways. The first (also the default option) is to focus purely on connectivity and to prepare for an increased sophistication in connectivity solutions with a move to consumption and outcome (such as including resilience and security) based models. Ultimately, it's a step to pivoting to network-as-a-service (NaaS) wrapping in all infrastructure elements and offering highly configurable virtual functions as services. NaaS brings new competitors including hyperscalers vying for a market in which communications and IT are converging.
The second recognizes the increased competition in connectivity and the risk this presents by deciding to build up an "engine 2" new source of revenue growth, average revenue per user (ARPU), address and routing parameter area (ARPA), and profits. This is most often badged as a "telco to techco" transformation. It reflects the reality that their B2B customers want to buy simple solutions to problems rather than source different, separate components from different vendors, stitch them together, and continuously upgrade them. For all but the very largest enterprises, this is not realistic. A telco to techco strategy takes advantage of the blurring of boundaries by offering to perfectly solve customer problems by orchestrating an ecosystem of partners to co-create perfect solutions for them. By becoming a solutions provider and giving customers exactly what they want, they are retaining B2B customer relationships and replacing connectivity revenues lost to competitors.
In short, engine 2 is to build a new business alongside connectivity and a pathway to retaining the customer. Whereas historically, innovation within CSPs has been driven from the technology side, a telco to techco transformation matches this with business-side innovation—based on closer customer relationships and real insight into their problems—and new platform-based business models.
At this year's Mobile World Congress in Barcelona, many asked, "well, what's the point of 5G?" In fairness, it has struggled to live up to expectations. Some CSPs have spent too long twiddling thumbs and waiting for someone else to come up with the one 'killer' use case that will match the 5G technology innovation, but the reality is there won't be just one. Instead, it requires business-driven innovation to create a wide variety of new use cases, which will be defined by innovating with customers and partners based on clearly identified problems that need to be solved. It's no wonder there was a lot of talk in Barcelona about telco to techco.
Fundamentally, the traditional "sell to" business model is broken if CSPs want to be anything other than a wholesale of 5G and NaaS connectivity. For CSPs to capture the B2B opportunity, they must first shift their focus from technology-driven innovation resulting in standardized communication products. They must aim to match it with business-driven innovation to become a solutions provider that can leverage new generations of connectivity and bring phenomenal value-add to customers. Without this, there will be no 6G.
Willingness to adapt
Both pathways mean CSPs will have to build solutions around the customer and their needs. Telco to techco, however, goes much further into creating an "engine 2." With this strategy, CSPs are choosing to become the solution provider themselves rather than a wholesaler of connectivity services. It means transforming how they engage with their customers, market, and sell to create solutions that are easy for customers to try, buy, and consume as digital products. This minimizes the customer headaches that come with managing multiple technologies from a variety of providers when they simply don't have the technical expertise or economies of scale to do so.
Selling digital products is by no means easy stuff—it is breakthrough innovation that requires long-term leadership commitment to drive the desired organizational change. For those telcos remodeling themselves as techcos, it requires a very different business model. Digital products require a model that is more ecosystem partner- and