By: Michael Ramsey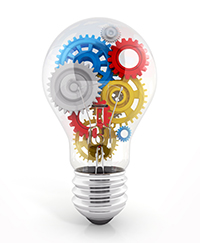 With rising customer expectations and the need to stay competitive, organizations must find ways to lower costs while driving efficiency and delivering exceptional customer experiences. According to research from Forrester, organizations that solve customer problems quickly and communicate clearly are more likely to retain customers and drive higher spending.
To navigate these challenges and succeed in the long term, organizations must invest in technology that drives ROI and fast time to value. Automation has proven integral in eliminating repetitive and time-consuming tasks, allowing organizations to free employees' time so they can focus on higher-value activities and more strategic initiatives, while streamlining processes to solve customer issues fast.
Here are three ways automation can help organizations navigate economic headwinds and stay competitive in today's market.
Improve employee and customer experiences
Improving both customer and employee experiences is critical to the success of any organization. According to research from ServiceNow and Thought Lab, 60 percent of respondents cited greater revenue as the number one advantage of aligning customer experience and employee experience. Organizations that align customer and employee experience also say they benefit from better products and services, an improved reputation, and new business models.
Employee Experience
Employee experiences are formed from the moment a new employee joins an organization and continue throughout their entire career journey.
With automation, organizations can connect employees seamlessly with the information they need to solve problems quickly, ensuring they receive the necessary support to succeed in their roles. Automation can also classify and route questions, tasks, and incidents to the right person with the right skills and information, saving time and driving efficiency, productivity, and engagement.
Customer Experience
In a similar sense, automation also streamlines the customer experience, helping solve issues fast, while decreasing the cost to serve and meeting evolving expectations for speed and convenience.
Let's put ourselves in the shoes of a customer getting ready for a vacation abroad. You know you want international roaming, but the standard process is time consuming. It often involves calling the carrier and waiting on hold for a live agent. Sometimes, you don't have time to wait. In other cases, you may not remember until your plane lands. Service providers can provide a self-service option for customers to set up international roaming at their convenience prior to a trip, saving valuable time. Or, based on location data, they can send a push notification recommending the customer sets up international roaming when they land, giving them the option to opt-in or opt-out of the service, and offering proactive notifications to keep them informed of any changes.
This is a simple example of proactive communication, automation, and self-service; but it's impactful to the customer and, by extension, a brand. Let's look at another example.
Rogers for Business is a case study in stellar customer service. The telecom company is constantly looking for ways to meet the evolving needs of their customer base. Recently, Rogers for Business Technical Customer Service transformed its service assurance organization to manage and prevent issues before they occurred. With the ability to proactively monitor service performance, teams can evaluate, fix, and proactively engage with customers—driving customer loyalty and satisfaction. And the results speak for themselves: a 41 percent reduction in daily case volumes, and a 19 percent reduction in inbound calls.
The Connection Between EX and CX
Automation has the potential to significantly reduce a customer service agent's workload while providing a better overall experience to customers. By automating manual processes, organizations can free up agents' time to focus on more complex tasks, driving efficiency and productivity while increasing customer satisfaction. Let's look at one final example. 7-Eleven's customer service teams were bogged down by manual processes, leading to slow resolutions across its more than 66,000 stores