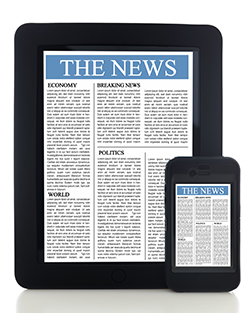 This month, our Pipeline news team has been searching for industry innovations in line with our issue theme of Innovation, as well as a variety of other exciting news from the technology industry. Liqid has developed the largest composable supercomputer to power the US Department of Defense, while NTT announced its successful orbital angular momentum (OAM) multiplexing high-capacity wireless transmission—the world's first. Meanwhile, Chia Network joins SpaceKnow to use blockchain for database development within the agro tech industry. And in robotics, Universal Robots and Denali, a top developer of collaborative robots, partner to offer top automation designs to customers. This month's top industry news stories are highlighted below. To view current breaking news, visit Pipeline's News Center or subscribe to receive our telecom industry news summary.
Innovation News
In innovation news,
RedHat and ETAS
are collaborating to accelerate cloud and application-independent software and analytics developments to accelerate time to market in the vehicle industry. Similarly, NXP and TSMC jointly released the first automotive embedded
MRAM (Magnetic Random Access Memory)
in 16nm FinFET technology to accelerate the rollout of new features, over-the-air (OTA) updates, and minimize production bottlenecks for car manufacturers. Meanwhile in Australia and New Zealand,
Itron
seeks to transform water utilities through AMI and integrated analytics. Bayana and Al Yah Satellite Communications Company are working together to build
national satellite remote sensing and Earth Observation (EO) capabilities
within the UAE, hoping to target business opportunities across local and global EO markets.
IonQ and FCAT are pushing quantum computing
further through a scalable design to enable quantum computing applications to Monte Carlo methods. PsiQuantum and SkyWater are also working to expand the field by developing silicon photonic chips, which will play a critical part in the future of quantum computing systems. Salesforce is releasing
Slack GPT
, a conversational AI experience integration with Slack that will provide various language models and the ability to access secure customer data insights from Customer 360 and Data Cloud. A team of ex-Google, ex-Meta, and ex-AWS AI experts have created
NinjaTech AI,
a generative AI company devoted to building out the first real next-generation personal assistant since Siri to help working professionals optimize their administrative tasks. GeoTechnologies has created an AI-powered platform using H20.ai that identifies dangerous spots in the sidewalks and roads to
add safety information to map data
and minimize traffic accidents.
IoT News

In IoT news, Laird is partnering with Iridium Communications on the integration of low-powered sensors with the self-charging Iridium Edge Solar to deliver wireless connectivity for remote IoT operations. Additionally, Laird has announced the Canvas Device Manager to provide more effective IoT portfolio device management. Vodafone has launched DAB, a standalone business to further the advancement of the Economy of Things by enabling vehicles, devices, and machines to interact with each other securely without the need for human intervention. Sequans Communications released Taurus 5G NR as the first chipset platform designed for 5G broadband IoT devices, lowering costs for application support. WISekey and FOSSA announce launch of new satellites to expand an 80-satellite constellation that provides global and real-time IoT connectivity for industrial applications. For the gaming industry, Wearable Devices has achieved a seamless integration with Realwear and Nreal glasses for a natural way to control and operate devices that's more intuitive. Wearable Devices is also developing AI-powered touchless sensing wearables to enable gesture-based controlling for mobile gaming.
AI and Analytics News