By: Ali Jemmali, Vladan Jevremovic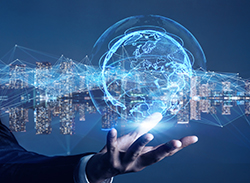 There is little doubt today that 5G has failed to meet expectations. For both consumers and enterprises alike, 5G has underwhelmed in terms of its delivery thus far. However, the blame for this lack of enthusiasm primarily falls on the outsized marketing claims of the wireless industry, combined with a lack of education on how and when the capabilities of 5G would be delivered. For example, end-users were promised ten times the data rate of LTE networks.
However, those rates are only available on mmWave 5G networks, and those are mostly deployed only in high-density networks such as stadiums, convention centers, or hotspots. MmWave networks, due to their poor propagation range, will never be used in wide area networks, and thus that 10x 5G data rate is never going to be available all the time to all users. The bigger question is, can 5G still redeem itself and prove its value as a proper next-generation solution? Despite the inevitable backlash, 5G continues to be the fastest-growing generation of wireless cellular technology, achieving the same number of connections (380 million) in seven quarters that it took 4G LTE nineteen quarters to reach according to 5G Americas.
What's more, 5G is steadily gaining ground globally. India is amid the world's fastest rollout of 5G services today (91Mobiles). In addition, a Deloitte 2022 report found that the percentage of consumers with a 5G device rose from 56 percent in 2021 to 68 percent in 2022. A quarter of respondents said they're watching more streaming video thanks to 5G, and one-quarter of Gen Z respondents said they are gaming more on their 5G phones than in the past. So even though expectations have been tempered, it's clear that consumers and businesses are still making the switch.
Moreover, enterprises will soon be able to tap new capabilities as 5G continues to evolve; these features were promised when 5G was in full hype mode. This evolution is coming with the most recent release of 5G from the international governing body for wireless protocols, 3GPP. This organization is making these moves via 3GPP with Release 17 last year and soon with Release 18, also known as 5G Advanced.
As background, 3GPP is an international organization of technology vendors and government representatives coordinating the development of and specifications for wireless technologies like 5G and 4G/LTE before it. Given the immense complexity of these protocols, 3GPP uses a system of parallel "Releases," which provide developers with a stable platform for the implementation of features at a given point and then allow for the addition of new functionality in subsequent Releases.
3GPP released the first full set of 5G standards (Release 15) in 2018, making critical upgrades to the mobile technology in Release 16 (2020) and, most recently, Release 17 (2022). 5G Advanced will introduce additional protocol enhancements in 3GPP standard in 2024 and may be deployed in 2025. This will bring about some significant new additions that truly change how consumers and businesses view 5G.
With Release 18 and the introduction of 5G Advanced, 5G introduces capabilities beyond simple performance enhancements to unlock the new use cases and applications that deliver on the technology's initial hype. Some of the capabilities include high-precision 5G positioning, advanced Sidelink device-to-device (D2D) communication, enhanced antenna arrays, Dynamic Spectrum Sharing (DSS) between LTE and 5G NR, and affordable and flexible Reduced Capability (RedCap) at UE.
These capabilities, in turn, unlock a host of new use cases, including:
Vehicle-to-everything (V2X) communication applications
Artificial reality (AR) and virtual reality (VR) use cases
Digital twins
Hyper-advanced time-series networking applications
Advanced robotics implementations in healthcare and manufacturing
Distributed intelligence for advanced edge computing architectures
We expect the uptake for these new 5G releases to come at a similar pace to its current speed. For example, ABI Research predicts that 75 percent of 5G base stations will be upgraded to 5G Advanced by 2030. Even as we expect 6G in that