By: Adrian Alonso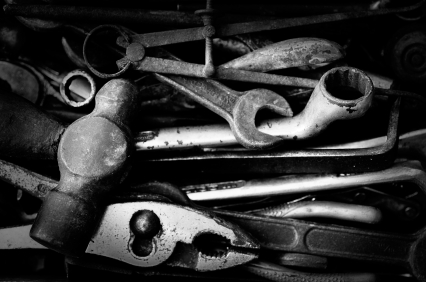 The human body has been the biggest beneficiary of technology advancements in modern times. There is not a living human function that hasn't been monitored, repaired or managed with sophisticated tools. The same should be said for the networks that are the lifeblood of today's anytime, anywhere communications. But too often, CSPs and large enterprises are working with tools that are out-of-date, highly customized, and temperamental, rendering some connections DOA.
Genesis: Network Management Tools Market Born of Necessity
Whether you're in telecom and call it 'service assurance', or you're in enterprise and call it ITSM (Information Technology Service Management), managing a vast network of voice, data, media and applications has grown significantly more complex in the past ten to fifteen years. Fortunately, tools to manage them have become more available. In the early 1990's, single-vendor networks prevailed and included proprietary vendor-based NMS (network management systems). There were immensely fewer devices to manage, and unpublished interoperability standards from standards bodies like the ITU (International Telecommunications Union) and others, prevented broad development of tools to monitor and manage a network. Then in the late 1990's, the NMS market took a major leap forward when interoperability standards were made public, allowing admins to follow a set of guidelines and best practices, and new network management platform vendors came on line. Meanwhile, the network grew as computing devices and mobile phones proliferated organizations, and the internet became the catalyst of human connections.
Today, the service assurance and ITSM markets are in another explosive growth phase. Market analyst firm Analysys Mason projects the service assurance market to grow to $4.5B by 2019, a 12 percent compound annual growth rate between 2014-2019. The dramatic rise stems from the need to support more consumers using more services. Stoking the need for service are three driving factors: convergence, competition, and churn.
Convergence.
Networks of today are a mash-up of phone, data, voice and video giving consumers more choices in services than ever; meaning vendors have to provide support across broader applications.
Competition.
Just like in the game Monopoly®, he who has the most property – or in the case of service providers, the biggest network – wins. Mergers and acquisitions have created mega-networks while offering consumers more services and lower prices.
Churn.
Customer attrition has a measurable impact on revenue. As such, the over-arching goal for service providers must be improving QoS (quality of service) and thus, customer satisfaction.