By: Jim Schakenbach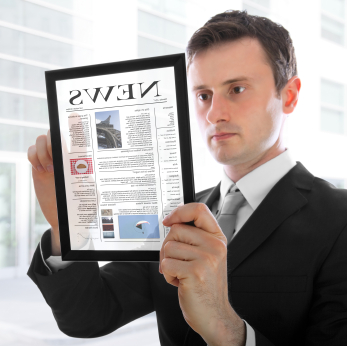 The rapid growth of the Internet of Things (IoT) continues to make news this month as Verizon and Qualcomm double down on IoT by announcing a joint initiative to simplify IoT application development and transform customer experience through Verizon's ThingSpace IoT platform-as-a-service and Qualcomm's LTE modem technology. Through this collaboration, the companies are now on a path to make the opportunity-cost of connecting intelligent devices on 4G LTE more compelling by using Category M1 as the new standard and LTE's superior security, reliability and reach. Verizon's long-awaited Cat M1 LTE technology launch later this year will be an industry first and is seen as making the deployment of a wide variety of wireless IoT devices more economically feasible.
As IoT and machine-to-machine (M2M) usage heats up, Juniper Research released a new report this month that predicts vehicular data traffic will account for as much as 98 percent of M2M data traffic in five years. According to the new study, data intensive applications such as Internet radio, music streaming applications, and information services will generate approximately 6,000 PB per annum by 2021, equivalent to over 300 billion hours of music streaming.
To meet the growing demands of this ultra-connected world, Nokia this month announced three new AirScale radios as part of its multi-technology portfolio to cover broader spectrum range and meet CSPs' anticipated 5G and IoT demand. The company is extending its innovative AirScale Radio Access family and services portfolio to accelerate the planning, design and roll-out of cloud-based radio access networks by operators. This will increase the agility with which they respond to growing data-driven subscriber demand and the onset of the Internet of Things, and to ensure a smooth evolution toward 5G technology.

So where is most of this IoT growth and demand coming from? According to a new study, it's not the U.S. The report released by Beecham Research indicates a shift in IoT drivers, with the U.S. and Western Europe being replaced by growing economies in Brazil, China, and Russia. While Western Europe and North America have led the adoption of cellular M2M and IoT connections, APAC, headed-up by China, is now driving the market along with new players such as Brazil and Russia.
For all the new IoT activity and connectivity, another new report this month reveals that nearly one third of consumers are limiting their use of IoT connected devices due to security concerns while nearly three-quarters of millennials claim they would use more connected devices if they had more confidence in their security. Sales of the technology industry's most-talked-about products, IoT and connected devices, may fall short of their potential due to these cyber security concerns.