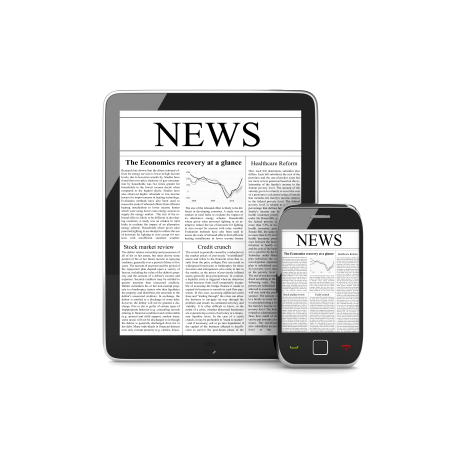 Industry news surrounding innovation, network evolution and 5G advancements flooded in from around the globe this month. In the US, the Federal Communications Commission had a busy month as it worked to free more mid-band spectrum for 5G deployment, modernized toll-free calling billing, and announced qualified applicants for spectrum in the Rural Digital Opportunity Fund. Deployments, strategic alliances, and breakthroughs on 5G technology, networks, and use cases made news headlines worldwide. Amid the 5G hype, talk of 6G is percolating as the Next Generation Mobile Networks Board releases its vision for the technology, and NASA has tapped Nokia to build and deploy the first mobile network on the moon.
The top telecom industry news stories from the month are summarized below. To view all the news as it breaks, check out Pipeline's News Center or subscribe to receive our telecom industry news summary.
5G and Mobile News
5G-enabled industries have the potential to deliver $8 trillion in value to the global economy by 2030, according to new research from
Nokia and Nokia Bell Labs.
The
5G Business Readiness Report
surveyed 5G adoption among businesses around the world, providing a cross-sector view of the path to full 5G deployment.
In 5G news, deployments came in from around the world.
Juniper Networks
was picked by Telefonica Spain to secure the mobile backhaul of its growing 5G network. In Finland, Elisa selected
Ericsson
for a comprehensive 5G technology deployment spanning 5G Core and 5G Radio Access Network (RAN). Elsewhere in Europe,
Telia and Ericsson
have added Lithuania to their Nordics and Baltics alliance to deploy next-generation 5G in the region.
Ericsson and China Telecom
(Sichuan) have successfully completed China's first 5G Standalone (SA 5G) Ericsson Spectrum Sharing data call on a commercial network.
To build its 5G network,
Proximus selected Ericsson to
implement a new 5G Core network on the Belgian operator's cloud infrastructure.
BT also chose Ericsson
as its partner for 5G RAN in UK cities including London, Cardiff, Edinburgh, Belfast and more.
Samsung and KT
announced they have successfully deployed Korea's first 5G Standalone (SA) and Non-Standalone (NSA) common core in KT's commercial network. KT will commercially launch its SA network when 5G SA-capable devices become available in the market.
And,
Nokia
announced it is the first vendor to offer extreme automation of 4G and 5G network slicing across all network domains, including RAN, transport and core.
Nokia
also announced that it has extended its long-term strategic relationship with BT into the 5G arena, following its selection as a 5G RAN vendor for the UK operator. In addition, Nokia announced that it will provide Taiwanese mobile operator
Chunghwa Telecom (CHT)
with products from its small cell 5G portfolio.
Nokia and New Zealand operator Spark
launched 5G services in the Auckland Viaduct area to bring high-speed wireless connectivity to a major international sailing event. The 5G network will leverage Nokia's AirScale radio portfolio to deliver ultra-fast data speeds with low latency.
In related news, Microsoft revealed a new strategy to deploy a carrier-grade cloud to partner with the telecommunications industry on rolling out 5G and more. Nokia announced that its cloud-native Subscriber Data Management (SDM) software was picked by Telefónica UK to enhance the security and reliability of the operator's networks and to drive 5G services innovation. And, AT&T added Nokia's end-to-end industrial-grade capabilities to its AT&T Private Cellular Networks solutions. Now businesses across the United States can build private networks through AT&T using Citizens Broadband Radio Service (CBRS) spectrum and Nokia infrastructure.