By: Simon Pincus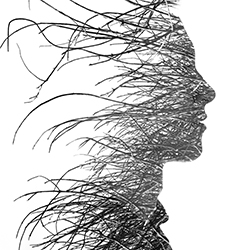 There's a plausible future we can all envision. Consumers everywhere will be looking for unnoticeable latency and instant gratification as they work remotely, stream their favorite shows via higher resolution formats, or access immersive experiences through mediums like AR and VR. And all around, there will be a buzz of data-intensive IoT technology at work, such as self-driving vehicles, smart city infrastructure and sophisticated AI-driven devices. All of this will be powered by edge infrastructure, including remote offices and cell towers, and a rise in 5G to handle the traffic.
This view, which seems straight out of a sci-fi novel, may not be so far off. Statista projects that global spending on smart city projects will reach over $1 trillion by 2024, while IDC predicts that in 2025 IoT devices across the globe will create over 90 zettabytes of data. Grand View Research predicts the edge computing market will be worth $43.4 billion by 2027. While these advancements paint a very intriguing, cutting-edge picture, it's crucial to examine what it all means for the backbone that will support it all: the network infrastructure.
Put simply, ensuring near zero latency, optimized quality of service and minimal disruptions will become more challenging and vital than it has ever been. We are already seeing this play out now via the combined impact of users demanding high reliability, network complexity growing alongside new edge deployments, and increasingly frequent disruptive events, like weather storms, protests and public health crises.
As technology evolves, networks will still need to withstand forces that can cause disruptions. This means that network resilience—the ability to supply and maintain optimal service levels under all conditions—is something every enterprise should consider as they seek to maintain connectivity for the increasingly distributed, data-intensive networks of today and tomorrow.
A future with increased points of failure
There are many factors that can lead to network downtime, and every remote network node introduces new points of failure. These points could fail and disrupt service via issues like last-mile power cuts, bad software updates, unseen security breaches and simple human errors. Additionally, edge sites may be harder to reach, and other technologies, like SD-WAN routers, can introduce even more points of failure via software stacks that are prone to breaches and bugs. As one can imagine, if networks adopt more IoT and edge infrastructure to support it, organizations will need to make sure they are prepared to handle the additional vulnerabilities from added network nodes.
The costs of downtime
While the future may bring more points of failure, the costs of network disruptions are already severe. In fact, Opengear recently polled more than 500 senior IT decision-makers worldwide and found that network outages cost more than one million dollars annually for nearly two-fifths of US businesses. The study also found that the top impacts of outages were decreased customer satisfaction (41 percent), data loss (34 percent) and financial loss (31 percent).
This research suggests that it is important to both prevent disruptions and to have procedures in place to quickly recover from them. Such precautions will go a long way toward keeping operations moving and customers satisfied.