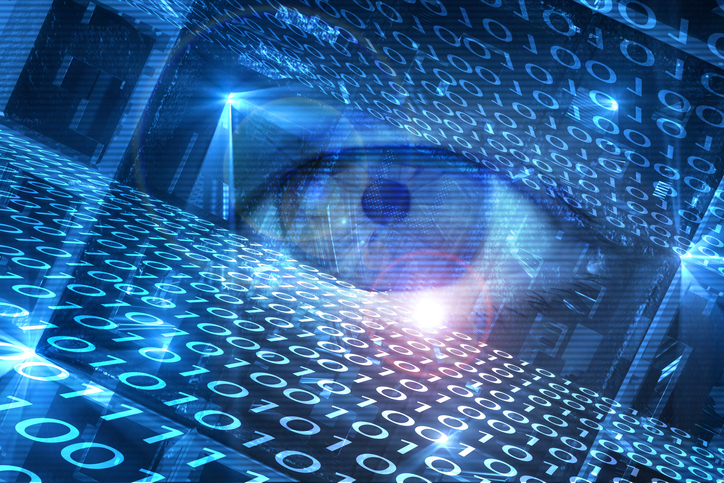 These are uncertain times. Uncertainty creates fear, and fear breeds more uncertainty. It can feel like an unending cycle, where the very definition of the word security is under attack. Between the global COVID-19 pandemic, sporadic civil unrest, unpredictable changes to the world order, ongoing tension between nation-states, and the advent of the new life-from-home scenario, it has been tough on virtually every level.
To make matters worse, we are under constant attack, every minute of every day, and you may not even know it. It's big business, and it's easy. The average US enterprise faces over 100 cyberattacks each year, and a cybercriminal can breach your defenses with cheap off-the-shelf software or open-source bots today, costing you tens of millions of dollars or more. They can hack into your devices, bring down your website, cease your operations and hold your data hostage. They can also take your data, sell it on the dark web or even to unscrupulous commercial websites. Scary stuff.
It gets even scarier when you consider the shift that we have undergone surrounding digital transformation, omnichannel, and the remote workforce. We're well past the tipping point, and these trends have become and will remain mission critical throughout the COVID-19 era. So, what can you do?
There is a plethora of cybersecurity companies who have been answering the call in various ways. They all provide some protection, and you probably know some of them. Many are household names, such as McAfee or Norton, and others are security offerings from major enterprise software giants like IBM and Oracle. They have been around for decades or more, none of them really scream "state of the art," and when it comes to your cybersecurity, timing is everything. There are a few red-hot newbies too, such as Crowdstrike, Cyberark, Okta, and Zscaler, but they are somewhat narrowly focused and have already received more than their fair share of media coverage. Paying them more lip service here would not be to your benefit.
Instead, this article focuses on companies that may be new to you. They are upstart innovators who are taking a fresh approach to security based on today's rapidly expanding and accelerating threat landscape. And, notably, many are tied to the trends mentioned above, making them even more important for threat mitigation.


Democratizing Security
The world of security – and more importantly the ever-changing landscapes of security threats – can be difficult to navigate. Historically, a business would have to engage with a value-added reseller (VAR) for a year or more just to sort out their needs, identify which solutions are commercially available, and then deploy them. This old VAR model doesn't work any longer, as companies shift from a physical premise during the COVID-19 pandemic, or as newer technologies around cloud and software-as-a-service solutions continue to be consumed at an unprecedented rate.
By contrast, Cyvatar is building a platform of API-based, best-of-breed cybersecurity products – like Cyberark, Okta, and Patchworx – and integrating them into a singular, click-to-consume, subscription-based, cybersecurity-as-a-service platform. The Cyvatar subscription includes installation, assessment, remediation and continuous monitoring and maintenance, a process Cyvatar calls ICARM. Cyvatar's broad and diverse portfolio of cyber-defense solutions that addresses virtually every imaginable aspect of cybersecurity.
You can also think of Cyvatar as a CISO-as-a-service, tailoring specific security solutions based upon your individual, desired business outcome. In some cases, that outcome may be driven by NIST, SOC 2, or PCI compliance; in other cases it may be driven by IT inventory management, third-party security assessments, or simply to ensure a high degree of security hygiene around passwords and patches.
By amortizing the cost of these best-of-class solutions into one platform, you save – in both time and money. A typical custom solution, going through Cyvatar's entire ICARM process, can achieve your desired business outcome in under three months and for a fraction of the cost of acquiring, integrating and deploying all the cybersecurity tools that are already at their disposal.


Dynamic Web Application Protection
As commerce continues its massive move to web and ecommerce applications, and schools and businesses shift to home learning and remote work, a whole host of new threats have emerged, such as account takeovers, code-injection formjacking, and