By: Jesse Cryderman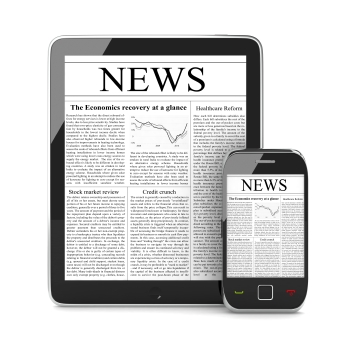 Ericsson made a significant addition to its OSS/BSS portfolio with the purchase of ConceptWave in late September. The acquisition, combined with its Telcordia integration, moves Ericsson closer to having the industry's most comprehensive OSS/BSS portfolio. The deal will certainly help it compete against rivals like Accenture, Amdocs and Huawei, as the company now serves more than 1.7 billion people and leads in billing and charging. According to Gartner, Accenture led the overall telecom operations management systems market in 2011, with Ericsson in second place.
Chun-Ling Woon, VP of marketing and business development for ConceptWave, shared his perspective with Pipeline on how the company will operate and be integrated into Ericsson. "Ongoing, ConceptWave will, with the acquisition, be a fully owned subsidiary to Ericsson, and continue to be managed as a separate entity with its own management. Ericsson will take on all current employees and consultants. Operationally, ConceptWave will be part of Business Unit Support Solutions and the OSS product line. ConceptWave will remain its own legal entity, and will be run and function with a high degree of autonomy, i.e., business as usual."
Elisabetta Romano, Head of OSS in Business Unit Support Solutions, Ericsson, said the addition of ConceptWave's assets will help Ericsson enable communications service providers (CSPs) to deliver more personalized services. "There is a trend towards more personalization of services, where end-users want to purchase communications services meeting their individual needs. This puts high demand on telecom operators to be able to offer flexible product bundles with customized pricing packages. In this area ConceptWave's solutions and [its] employees' expertise add considerable value to Ericsson's portfolio."
Video Killed the Video Star
Pipeline has closely covered the competitive video landscape for years, and compelling stories are an inherent feature of fierce competition. Years ago cable operators reigned supreme, but telco TV has sapped subscribers every year, and now over-the-top (OTT) offerings threaten the providers of the pipe with low-cost streaming-video programming.
However, cord-cutting behavior—ditching pay TV for Internet-delivered video—has not occurred at the level some industry analysts predicted. It turns out people are switching to over-the-top (OTT) video as supplemental programming more than as a replacement for pay TV, and it very well could be explained in one word: content. Pay TV offers significantly more content—in particular, first-run content—than any OTT service alone or even several OTT offerings combined. However, this may soon change, says Anthony Wood, CEO and founder of Roku.
Wood predicts the development of a new competitor class on the horizon. Pulling all the content together in one place through one interface, combined with a low price, has earned Roku success, but he thinks that bundling Internet content with premium television programming is the next step, creating what he calls virtual MSOs. "In the next 12 months in the U.S. you'll start to see a virtual MSO, a pay TV package distributed over the Internet through devices like Roku," Wood is quoted as saying in Multichannel News. "Companies are trying to figure out how to reach a different class of customer, maybe [ones] who don't have cable TV."
In anticipation of such developments, CSPs like BT and AT&T are launching their own innovative offerings. BT's idea is simple: be your own OTT provider; in other words, don't pass on customers just because they want to cut the cord. Last month BT announced a new program to provide YouView set-top boxes for no charge (usually £299) to new broadband-only customers. The incentive extends to bundled and TV customers as well, but offering what amounts to an OTT service to broadband customers is unique. Armed with the new set-top box a BT Infinity broadband customer is privy to a large selection of features courtesy of YouView, including over 100 channels of programming, on-demand content and DVR functionality.