By: Jesse Cryderman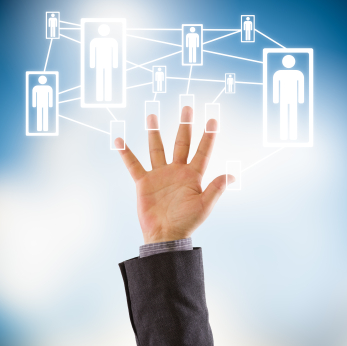 Navigating the sea of standards is not unlike spooning through alphabet soup. CDMA. 802.11n. 4G LTE. Can I get a YOLO? Which acronyms will be with us in five years, and which will fall to the bottom of the soup bowl and down the drain?

Although all standards play an important role in enabling the communication technology we use every day, not all standards are created equal. Naturally, some recently developed standards are driving more than just better signal processing or faster billing; these standards are fundamentally changing the way we will communicate in the future. While by no means an exhaustive list, the following five standards will alter the shape of our signals in the coming years.
Hotspot 2.0
Imagine Wi-Fi that works just as effectively as cellular service and you've grasped the gist of Hotspot 2.0. The standard, driven by the Wi-Fi Alliance, handles authentication over carrier-owned or carrier-partnered Wi-Fi hotspots; the same credentials used for cellular access (SIM cards) permit authentication over the Wi-Fi network. From there, service providers can enforce policies that include best-network selection, service provisioning and service level.

In its current incarnation Wi-Fi is susceptible to many attacks, from eavesdropping and sidejacking to "evil twin" attacks and spoofing the SSID. That's because legacy Wi-Fi is best-effort technology that was designed around a different set of expectations. Hotspot 2.0 is framed by carrier-grade expectations and applies a higher level of security, WPA2-Enterprise, to protect over-the-air transmissions.

"Hotspot 2.0 brings Wi-Fi into the mainstream for service providers," says David Callisch of Ruckus Wireless. "It completely changes the user experience and the ability for a carrier to offer Wi-Fi service in a more seamless fashion."
ANDSF
A close partner standard to Hotspot 2.0 is Access Network Discovery and Selection Function (ANDSF), a component of evolved packet core networks as defined by 3GPP. ANDSF enables devices to discover and connect with noncellular networks (Wi-Fi, WiMAX) and enforce user policies. ANDSF is a crucial part of the framework that the GMSA and the WBA are advancing that will fundamentally transform the relationship between Wi-Fi and cellular networks.

"Successful and speedy implementation of ANDSF in NGH [Next-Generation Hotspot] is critical to the growth of carrier Wi-Fi," says Nick Marshall, principal analyst at ABI Research. ABI predicts that carrier Wi-Fi equipment sales will grow tenfold in the next five years as a result of these standards.