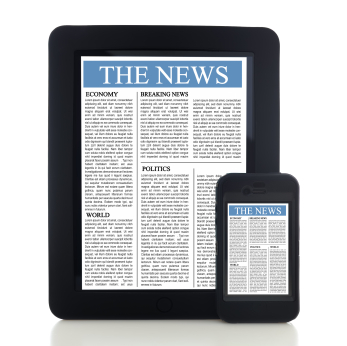 Innovation: it's at the heart of everything Pipeline covers, from emerging use cases and new possibilities to advances in devices, services, connectivity and more. It's also this month's issue theme, and in this roundup of industry news headlines, we cover the new research insights, partnerships, use cases, and 5G and network developments that tell the story of how innovation is shaping the technology industry worldwide.
The top telecom industry news stories from the month are summarized below. To view all the news as it breaks, check out Pipeline's News Center or subscribe to receive our telecom industry news summary.
Innovation news
New research on the state of innovation made headlines this month. A new global study from Pegasystems on the state of business complexity points to the need for innovation that reduces complexity and information overload. The report found that nearly three out of four employees (71 percent) feel their job complexity continues to rise as customer demands increase. Information overload makes it difficult to adapt to new challenges and meet changing customer needs.
The Telecom TV/DSP Leaders World Forum published its Best Practices Framework for the Telecom Ecosystem. It addresses the need for significant innovation to generate new revenue streams, manage costs, deal with increasing complexity, and make networks more robust in the face of threats like cyberattacks and extreme weather.
New innovation labs were announced this month. Oracle opened the doors to its new 30,000-square-foot Oracle Industry Lab just outside of Chicago, Illinois. The working lab provides customers a hands-on environment to develop new ideas and create solutions leveraging technology from Oracle and more than 30 industry partners. Amdocs announced the opening of its Americas 5G Experience Lab in Dallas, Texas. This lab will enable creative organizations serving a connected society to create innovative services leveraging the power of 5G networks.
Innovation partnerships were also announced. Six of the world's leading telecom companies announced the creation of Alaian, an alliance to connect the open innovation ecosystems of these leading global telcos to reach 50 countries and 700 million customers. Tupl and Google Cloud announced they are partnering to bring innovative solutions to Google Cloud's customers around the world. Itron and Microsoft are expanding their long-term collaboration to accelerate cloud adoption and the next generation of consumer and grid edge solutions for the utility and smart cities industries. Red Hat and General Motors have come together to advance software-defined vehicles at the edge through expanding an ecosystem of innovation around the Red Hat In-Vehicle Operating System. Finally, Solstar Space and Microsoft are collaborating to make WiFi in space available to support sub-orbit, LEO, and cis-lunar and lunar surface operations.
In smart things news, Airspan Networks and Guident are working together to provide customers with connectivity and software solutions for autonomous vehicle and smart city use cases, using CBRS spectrum. Hyundai is collaborating with Wind River to accelerate the development of next-generation intelligent and connected vehicles. Amdocs will acquire MYCOM OSI as part of its strategy to enable a 5G-powered smart world.
5G and network news
In network news, a new GSMA report warns market imbalances between network operators and online services providers may put global growth prospects at risk across multiple sectors of the Internet-based economy.
The Wireless Broadband Alliance announced the publication of Wi-Fi Sensing - Deployment Guidelines, the latest in a series of deployment guidelines designed to help the industry, WBA members and a wide range of enterprises in different vertical industries understand the technology, its use cases, market opportunities and more.
In the United States, the FCC announced that it is ready to authorize $200 million through the Rural Digital Opportunity Fund for new broadband deployments in 26 states and the Northern Mariana Islands, bringing service to over 230,000 locations.
Field trials news highlighted innovation in network evolution. Teleste participated in the first successful DOCSIS 4.0 Extended Spectrum DOCSIS amplifier cascade demonstration on a 1.8 GHz network that was recently completed at CableLabs' 10G Showcase in the US. Zayo and Equinix announced the successful completion of a 400 Gbps trial, connecting data centers in London and Paris on Zayo's subsea fiber network. The trial marks the latest joint innovation between the companies as they prepare for the growing need to move continually increasing volumes of data faster