By: Mark Dickey, Todd Miller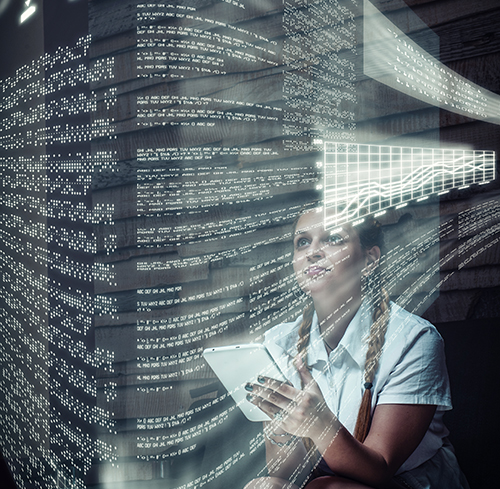 Digital transformation has been on the lips of most technology executives since the personalization of information technology (IT) started in the late 1990s. As a technologically knowledgeable workforce started to push the envelope to have the same level of digitization at the workplace as they have in their personal life, organizations have had their sights set on modernizing applications and technology infrastructure in a never-ending quest to keep pace with a changing technology landscape. Unfortunately, a key component in delivering the user experience organizations crave is often forgotten: the network, the "unsung hero."
Ensuring that the network can reliably and efficiently deliver data traffic to and from the cloud can make or break application performance, user experience and an organization's ability to operate. But too often the network is something that IT doesn't give a lot of attention to; it becomes an afterthought until the day it doesn't perform as expected.
Defining digital transformation
First, let's clarify what digital transformation means because the term has become broad and, depending on where you live in the IT ecosystem, means something different to each person. Most of us define digital transformation as taking an application or work task and applying technology to that task to make it easier to use and to create better efficiencies, accuracy, and workflows.
For managed network solutions providers, the meaning is more nuanced. A digital transformation is when an enterprise migrates data and applications to the cloud, establishing a modernized technology environment that takes advantage of the benefits of public cloud platforms. Very often, the lion's share of the attention is spent ensuring functionality of applications in the new environment as well as enabling efficient access to massive amounts of enterprise data that now lives in the cloud. But establishing the connectivity that enables what the industry calls the initial "lift and shift" and then adjusting it to fit the longer-term needs of the business is an art form that requires experience, expertise, and key partnerships.
Today businesses are seeing a tremendous amount of benefit in shifting applications and data to the cloud, bringing on the most recent wave of digital transformation. As enterprise technology shifts from the highly controlled environment of the data center to public and hybrid cloud platforms, how do businesses today deliver the promise of digital transformation to their organization seamlessly, simply, securely and cost effectively, while providing a user experience that enables users and businesses to operate efficiently?
We have seen enterprises migrate data and applications increasingly to the cloud as business needs change, workforces morph, and security becomes more important. Managed network service providers help with the "lift and shift" of data and applications while also establishing the right go-forward strategy for businesses to access these new environments seamlessly, providing a positive experience for their users. The result is improved application performance and reliable, secure connectivity.
As we examine innovative approaches to digital transformation, it is important to understand the challenges all organizations face when it comes to addressing this monumental paradigm shift in IT today and the role the network has in it.
Lack of technology and dedicated IT skills
A dedicated, highly skilled IT team is essential to the success of any digital transformation project. But building such a team is becoming increasingly difficult, especially in networking. It's why more and more organizations are looking to partners or managed services to help. The types of managed services any business may need and the list of vendors who supply them are extensive and ever-changing. Finding a partner who understands the landscape and can deliver a best-of-breed approach can simplify the process where internal resources are thin.
Application performance
Quite often when data center applications are moved to the cloud or planned to be moved to the cloud, they have to be re-written or optimized for that new environment. While the job of software engineers is to ensure that applications can access data and perform complex computations, a well-designed network ensures the smooth flow of traffic to and from the cloud environment. And if one of those elements is lagging, the user experience is similarly negative. Though some applications like email and basic web use can be less sensitive to nuanced connectivity dynamics, applications that transmit voice or video can be a disaster when run over an improperly designed network. Public cloud environments are by nature distributed geographically. It's why often these applications, many of which are custom, need to be reengineered to maintain their custom nature, sustain and even improve their performance, work seamlessly with other applications and data stored in the cloud, and preserve a high level of security. It is important that enterprises understand this and are teaming with

the right outsourced solutions provider who understands application performance and can optimize it from a network standpoint without a hiccup.