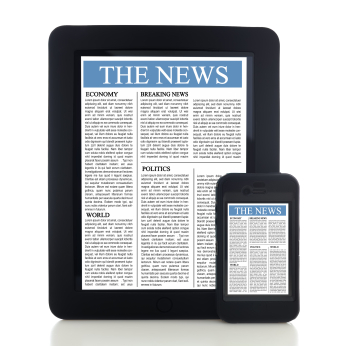 It was a busy month for partnerships in telecom industry news. Nokia initiated, renewed, or extended key global partnerships to roll out 5G networks in Europe; to complete a 5G standalone core network trial in Japan; and to improve the supply chain and economics of advanced optical connectivity solutions. The FCC authorized additional funding to expand rural broadband deployment over the next decade and released new data showing the closing of the digital divide. New reports from Juniper Research projected online fraud losses as well as the growing number of 5G IoT connections worldwide.
As the COVID-19 pandemic escalates in the US, the FCC and carriers took steps to boost connectivity and access. As of this writing, nearly 400 CSPs had taken the Keep America Connected pledge.
The top telecom industry news stories from the month are summarized below. To view all the news as it breaks, check out Pipeline's News Center or subscribe to receive our telecom industry news summary.
5G News
Nokia made several key announcements in 5G industry news in February and March. It was selected by Orange Slovensko, the leading operator in Slovakia, to prepare its Radio Access Network for 5G. This new commercial deal builds on long-term end-to-end network collaboration between Nokia and Orange Slovensko. Nokia has also provided the end-to-end 5G support for Softbank to complete the first 5G connected car trial at a Honda Research and Development site in Kamikawa-gun, Hokkaido, Japan. Nokia also announced that it will extend its long-standing partnership with French mobile operator IIiad Group to roll out 5G networks across France and Italy. The 5G deal will focus on network modernization and 5G introduction in France and 5G introduction in Italy, making 5G available to 17 million IIiad subscribers across both countries. It has also announced the launch of the Nokia Bell Labs End-to-End 5G Certification Program to offer professionals across the information and communications technology (ICT) industry two levels of certification in end-to-end 5G networks, from the basics to professional-level planning and design. Nokia also completed a 5G standalone core network trial with Japan's KDDI and, in collaboration with Telia and Telenor, has deployed the world's most advanced shared wireless network supporting a Multi-Operator Core Network (MOCN) feature, enabled for wireless technologies spanning 2G to 5G, located in Denmark.
Stateside, Samsung Electronics announced a commercial agreement with U.S. Cellular for 5G and 4G LTE network solutions. The new agreement establishes terms under which U.S. Cellular can purchase Samsung's commercially proven network solutions, including 5G New Radio (NR) technology, to help U.S. Cellular deliver next-generation service.
Several 5G partnerships percolated in the industry news. Infovista and iBwave are pooling their expertise in network planning and design in a strategic collaboration that will address the worldwide demand for accessible, end-to-end 5G networks. In another 5G partnership, Radisys Corporation and KDDI Research completed the world's first successful demonstration showcasing RAN slicing involving different traffic streams with different latency requirements on a single Radio Unit (RU) connected to multiple Centralized Units/Distributed Units in a disaggregated network topology. Altran and 5TONIC, an open research and innovation laboratory of which Altran is a member, are collaborating on 5G mobile projects to improve the reliability and performance of advanced driver assistance systems (ADAS), the organizations announced this month.
Operators looking to leverage their fixed networks to deliver on the promise of 5G will soon have new tools at their disposal as Broadband Forum wraps up the development of two new standards intended to help provide a definitive deployment roadmap.
Finally, the Federal Communications Commission adopted new rules to auction and make available quickly and efficiently 280 megahertz of mid-band spectrum for flexible use, including 5G. Making this critical spectrum available represents another important step in closing the digital divide, especially in rural areas.