By: Drew Jordan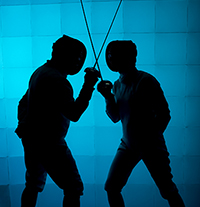 Last year, the number of 5G devices on the market hit the 100 milestone and, as of January 2020, there were 61 commercial 5G networks up and running in 34 countries worldwide, according to the Global mobile Suppliers Association (GSA). Many wonder, though, if 5G is going to be worth the billions needed in investment, and if it will save CSPs as we know them today.
The investment will be transformational for CSPs—but only if they get their fundamental Business and Operational Support Systems (B/OSS) right. If not, the commercial promise of 5G will fail to reach its full potential and CSPs will be left with a fraction of the 5G revenues and all the costs.
5G is a new standard that will form the basis of the next generation of mobile networks. Many believe it will enable a fundamental transformation of the role wireless networks play in society, creating a new world of applications and offering great potential for consumers, businesses and service providers.
More capabilities, more benefits
Consumers will benefit from these advancements in a number of ways. Most notably is the promise of a faster user experience and greater access to an array of new and improved services made possible by 5G. Enterprises will be able to transform and digitalize their businesses, improving efficiency and creating new business models. Service providers, who will collectively invest billions to roll out 5G networks, will benefit from the revenue opportunity of selling those new services to these consumers and, more importantly, enterprises using more cost-efficient 5G network technology.
5G is going to deliver a significant step-up in terms of network capabilities such as higher data rates, enhanced quality-of-experience, reduced end-to-end latency and lower energy consumption. This is all great for the consumer, but many wonder what 5G will deliver beyond the basic efficiencies and performance improvements expected in this next generation. 5G will overcome the limitations of 4G networks. While services like video streaming, autonomous driving, augmented reality and real-time gaming are all possible in 4G, they will be exponentially boosted by 5G's improved latency, concurrency and efficiency to make them reliably deliverable—and thus monetizable on a sufficient scale.
Supercharged offerings
With 5G behind them, service providers have the real potential to make a range of services much more attractive. 5G will truly supercharge—both in capability and commercial viability—the offerings that will make businesses further digitalize their operations. But to do so CSPs need a business operations platform able to monetize these transformed digital services. The platform must support the process from service creation and selling to delivery. Whether the customers are residential consumers looking for the next level of innovation in entertainment and communication, or businesses looking to digitally transform their operations, platforms to support 5G require higher levels of automation, and new and better ways to deliver services.
However, all this potential comes at a price. 5G will stress the create-sell-deliver processes within current B/OSS environments, testing the limits of capability and scalability, especially when handling the complexity inherent when serving the needs of business customers. The scale and complexity of service definition data and full-scale network virtualization will prove challenging for current B/OSS platforms, with an explosion of service definition data and a massive increase in network scale and diversity.
Being the change agent
5G networks will drive a step change in what is offered and how CSPs serve their customers, especially in the enterprise market. Indeed, CSPs will be the agents of change for the digital revolution in many ways. It will be their networks and experience in handling vast amounts of data that will provide the blueprint for how services and products are sold and delivered to enterprise, business and end customers. Their underlying technology will make greater connectivity and creativity possible, based on their experience with tools such as NFV, SDN, network slicing, cloud computing and edge computing.
CSPs will be uniquely positioned to partner with other industries and enable them to layer their products and services on top of telecommunications infrastructure. The potential in markets such as agriculture, public safety, automotive, mining, public health and smart cities is vast. For example, web shops could be created to allow farmers to buy intelligent equipment to remotely monitor crops, from the equipment itself to the licensing, regulatory permissions, GPS and overall connectivity.