By: Jesse Cryderman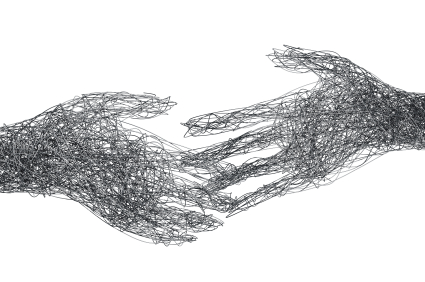 To say that life has changed significantly in the past decade would be a gross understatement.
In 2002, gas prices in the United States averaged around $1.47 per gallon, less than 60% of the population was online, and only about half of the population had a cellphone. The two leading manufacturers of alternative fueled and hybrid vehicles sold less than 30,000 units in 2002.
Fast forward ten years and gas prices have risen 260%, mobile device penetration is nearly 100%, everyone is online, and Toyota and Honda sold 660% more hybrid vehicles, legitimizing a new class of vehicle among the wheels on the road.
In the past, different classes of connectivity and access floated in separate silos, but today communications service providers are increasingly embracing a mesh of access technologies to deliver mobile connectivity; they simply have to. Mobile data will grow tenfold in the next five years, while operator revenues will only grow two-fold. Consumers want this data delivered in more and more places—in airplanes, cars, and the outback—and they expect a broadband-like experience.
What's more, the nature of traffic is changing as well. Most service providers engineered their data highways with five lanes heading south, and only one heading north, but click-to-cloud services (e.g. iCloud, Dropbox, Google Drive, etc.) and multi-megabyte user-generated content is increasingly filling upstream data pipes. As Don Bowman, CTO and founder of Sandvine explained, "mobile carriers aren't really planning on material upstream, and on mobile, it is 1000 more complex to get content upstream."
The solution and network innovation lies in weaving together and effectively utilizing multiple access technologies: 2G, 3G, LTE, WiMAX, Wi-Fi, small cell, wired back-haul, and even satellite. Increasingly, connectivity is becoming a mesh of access technologies, not just 3G or 4G. In this article, we'll explore how CSPs are knitting together these technologies, the underlying enabling software and hardware, and some of the challenges they face on the road to pervasive connectivity.

Wi-Fi - It's not Just for Home Networks and Coffee Shops
As CSPs are faced with the need for ubiquitous connectivity (delivering mobile data anytime, anywhere), they must maintain access in planes, trains, and automobiles, leverage satellite resources for rural areas, utilize beam forming technologies to improve range and interference rejection, and team up with other operators to increase the breadth of coverage. A relatively new weapon CSPs are adding to their access arsenal is Wi-Fi . Unlike 2G, 3G, and 4G, it's inexpensive, it operates in white space (or unlicensed spectrum), and it's standardized on billions of devices. Today, to make a device Wi-Fi costs about 60 cents," said Ulik Broida, VP Marketing and Customer Service, Alvarion.