By: David Heard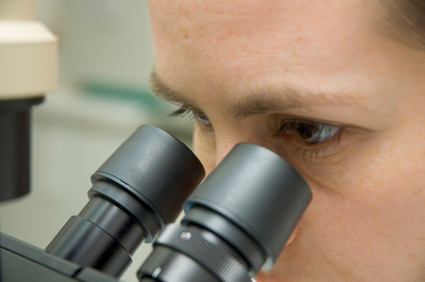 For network operators, the pace of growth in mobile communications is quite exciting. At the same time, however, it's also unnerving. The opportunity for innovation is huge, but succeeding in a new world of massive bandwidth demand involves substantial challenges. Operators must overcome the barriers to complete network visibility and convert network data into real, actionable intelligence.
To overcome these barriers, packet acquisition can be cost-effectively embedded in optical components throughout the network, and a cloud-based software application platform can access and manage critical network data. With a greater level of intelligence about traffic and applications running over a network, operators can create new classes of services; opening up new revenue and profit streams.
Seeing the Future of Bandwidth Demand
The volume of mobile data communication continues to grow relentlessly. Ericsson predicts that from 50 to 500 billion devices--phones, tablets, laptops, even devices such as smart meters--will connect to the web by 2020. It is an astounding number, and with more of our communications, commerce, and service industries depending on wireless services, network performance becomes of paramount importance.
It is not just the sheer number of devices--it is also the volume of traffic being carried over our wireless networks. In the last year, per-user data consumption amongst U.S. smartphone users jumped 80 percent. Recently, Cisco projected a 78 percent compounded annual global mobile data growth over the next five years. AT&T is also seeing its mobile data traffic grow 100 percent.
Smartphone applications are driving this growth, and streaming video is dominating web traffic. In just three years, video is likely to account for nearly 60 percent of all data traffic. As more and more consumers have smartphones and tablets, they increasingly will download videos from sites such as YouTube or Hulu. And, in addition to commercial content, they will record and share their own videos such as family events, concerts, and parties with friends.
Not only does video consume huge chunks of bandwidth on a network, it also increases the need for error-free transmission and greater speed. The race for speed is well underway in many markets throughout Asia, Europe, and North America, and huge investments are being made to upgrade networks to 4G/LTE. According to the Global Mobile Suppliers Association (GSA), 49 LTE operators have already launched commercial services. The GSA forecasts there will be 119 commercial LTE networks in more than 50 countries by the end of 2012. Investment this year in LTE infrastructure worldwide is expected to exceed $8 billion.
As with most technology upgrades, there will be significant bumps along the way, and minimizing service interruptions will be critical to retaining customers and reducing churn. Meanwhile, network operators are under constant pressure to reduce costs, maximize profits, guarantee quality of service, increase customer satisfaction, and support new and real-time applications--all while coping with ever-increasing bandwidth demands.
Network Visibility
Visibility--collecting and viewing data packets that describe the network environment--lets operators deal with these pressures and minimize service issues affecting customers. However, collecting packets at the edge of the network, where the majority of customer issues occur, is a significant challenge that isn't being met with current solutions. The methods used to access packets in an IP network have evolved over time, but the basic technique of deploying expensive appliances near the network core has remained the same.