By: Jesse Cryderman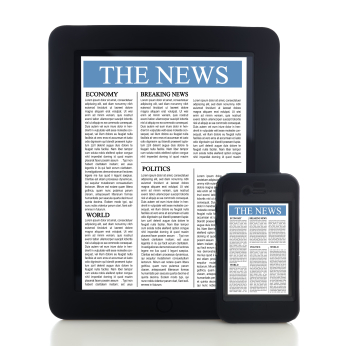 It was a slow and painful death that everyone saw coming from the moment the FCC called interference: Lightsquared, Philip Falcone's multi-billion-dollar disruptive wireless network, declared bankruptcy last month. On May 14, a dejected Falcone blamed greedy creditors for the bankruptcy maneuver in a prepared statement. "Today's filing was not an option the company embraced quickly or easily, but it was necessary to protect LightSquared against creditors who were looking for a quick profit, as opposed to our goal to create long-term market competition," said Falcone.
Beyond pointing a spotlight on the impact of signal interference and the US regulatory process, the news is having a profound effect on the evolving US wholesale wireless market, with Clearwire as the leading beneficiary. With Lightsquared out of the picture, Clearwire becomes the sole wholesale wireless provider with the potential muscle to shake up the market. Already, numerous customers have changed teams from Lightsquared to Clearwire, and hardware manufacturers (Qualcomm, Sequans Communications) are announcing support for Clearwire's TDD-LTE network.
TDD-LTE offers greater spectrum efficiency, as it allows the up-link and down-link transmissions to be different sizes (asynchronous). In other words, the band can be divided to provide a fatter pipe for download than upload as traffic demands require. What's more, Clearwire claims they will offer a much faster LTE than AT&T, Verizon, Sprint, or T-Mobile by leveraging spectrum a bit differently. Using carrier aggregation, Clearwire estimates it will hit 168 Mbps download speeds: twice those delivered by incumbents. Clearwire's CTO John Saw told GigaOM: "We're going to start with 20 MHz carriers. When carrier aggregation comes along, we will go to 40 MHz, which will essentially leave the competition in the dust."
But what about Sprint, Lightsquared's number one customer? Losing their wholesale LTE partner was certainly a big bump in the road for Sprint's Network Vision plan, but the operator has deftly maneuvered to stay on track. Seeking to capitalize on WiMAX assets, Sprint is giving pre-paid brands (Boost, Virgin Mobile) access to its 4G WiMAX footprint, and it launched the first multi-mode hotspot with 3G, LTE and WiMAX radios. Sprint also came out on top for the fourth year straight in the American Customer Satisfaction Index. Maybe a customer service portal from Amdocs had something to do with it?
The Chinese Network Machine
It's impossible to discuss the developments in network infrastructure over the past few years without devoting a large bit of ink to Chinese juggernauts ZTE and Huawei. With an LTE deployment in Moscow (the city's first) alongside service provider YOTA, Huawei became the number one supplier of 4G LTE equipment in the world. Ericsson still leads overall, but their margin is getting slimmer by the month. Huawei also trialed LTE Category 4—capable of 150Mbps downloads in the field—on a live network in Europe. Simultaneously, ZTE posted record earnings and became the first NEP to successfully pass stage-two TD-LTE trials in China. Last week, Nokia Siemens Networks insinuated that Huawei plagiarized NSN's marketing, but numbers like Huawei achieves can't have that much to do with brochures.