In October, TelefĂłnica unveiled one of the first mass-market consumer IoT solutions, Thinking Things.
VoLTE: Coming to a phone near you
After many delays and false starts, Voice over LTE (VoLTE) is finally going live in mobile networks. The protracted time frame for VoLTE rollouts has revealed the complex challenges that operators face, and the amount of work required to get networks up to snuff. Ericsson has helped operators like TelefĂłnica prepare their networks for commercial VoLTE, and Huawei recently worked with KPN and China Mobile to demonstrate an international roaming VoLTE call. In Hong Kong, ZTE enabled CSL Mobile Limited to launch its VoLTE service in August.
KDDI's VoLTE service is prepped for a December debut. The service, branded au VoLTE, looks like it will incorporate some features of Rich Communications Suite (RCS), such as Sync Call, a new service that allows callers to share their smartphone screens, location information, camera images, and more with a recipient during a call, and Voice Party, which allows simultaneous group calls with up to 30 people.
Pipeline's COMET Executive Summit
Top executives from leading service providers and technology innovators met in San Diego at the beginning of November for the Pipeline COMET Executive Summit. The event brought together representatives from BT, Level 3, Verizon, AT&T, Amdocs, Cognizant, Comcast, TIERONE, Nokia Networks, Cisco, Quantellia, Avanade, ICT Intuition, GENBAND, and New Paradigm Research Group to advance thought leadership in Communications and Entertainment Technology (COMET).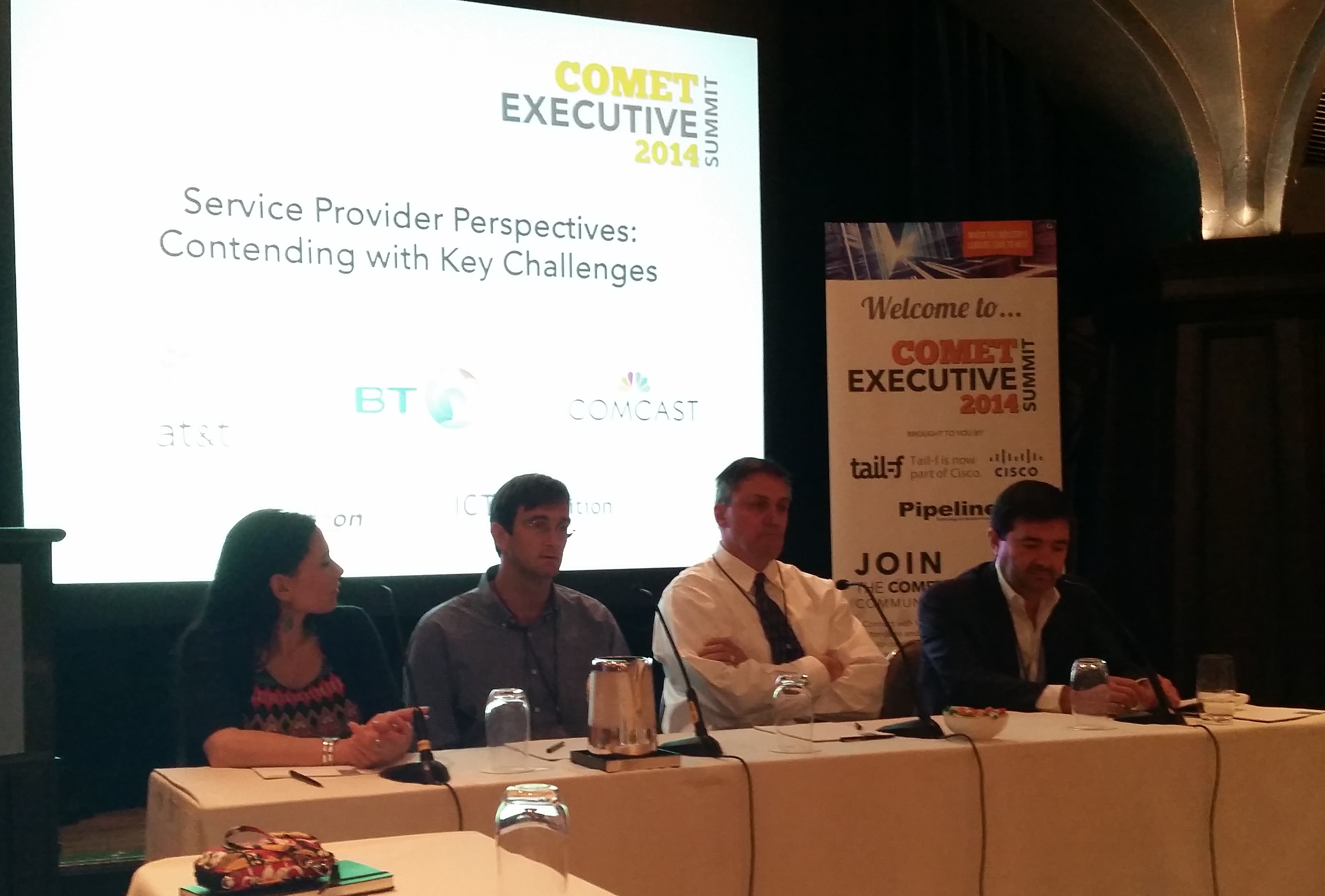 Leaders from Verizon, AT&T, Comcast, and British Telecom discuss key technical challenges they are facing during Pipeline's COMET Executive Summit in San Diego

The inaugural event, which took place at the historic U.S. Grant Hotel in sunny San Diego last week, offered participants ample and exclusive networking opportunities, discussion forums, and thought leadership around the hottest issues in the COMET space. Topics included customer experience management (CEM), network security, big data, enterprise strategies, elastic and agile service architectures, WebRTC, virtualization, and much more. The unique interactive and in-depth format was a great success by all accounts.
"I'm glad I had the opportunity to be a part of this event," said Craig Clausen, principal analyst and executive Vice President, New Paradigm Research Group. His sentiment was also shared by fellow analyst Nancee Ruzicka of ICT Intuition who told Pipeline that the COMET Executive was the right group of industry stakeholders. Participants from some of the world's largest service provider and technology developer organizations also echoing their comments.
When asked about the "deconstructed" format of the event, Dr. Lorien Pratt from Quantellia simply replied "(Pipeline) nailed it." We could agree more, and look forward to many more COMET Summit events in the years to come.