By: Jesse Cryderman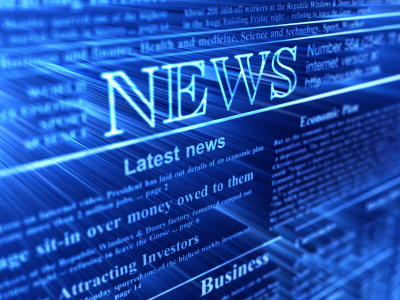 Customers Yearn to Churn

Global telecom operators need to shape up their mobile broadband capabilities, or they risk losing customers en masse. That's the gist of a new report from Ovum, which cautions that up to half of global mobile customers are poised to churn. The warning is based on Ovum's global survey,
2014 Telecoms Customer Insights.
According to the survey, about a quarter of global mobile customers definitely plan to change providers in the next 12 months, and another quarter say they might.
"The research provides one of the largest and most unique global data sets that illuminates the significant differences in users' churn patterns in incredible detail," said Angel Dobardziev, practice leader at Ovum. For instance, twice as many customers of Airtel India or LG U+ in Korea plan to churn more than the global average of 23%, according to the survey, which polled more than 15,000 consumers in 15 global markets. In contrast, customers of Vodafone Germany or NTT DoCoMo in Japan are much more loyal, with only about 1 in 10 indicating they plan to switch operators.

A key takeaway from the survey: mobile broadband quality of experience is the chief driver for churn. Slow connection speeds have irked customers, and 37 percent indicate that this is a churn-worthy offense. This is particularly painful for customers today because the importance of being online is acknowledged worldwide.
"Being online is by far the most important thing in consumers' digital media lives," says Dobardziev. "When we asked consumers to rate a range of activities on a scale from 'essential' to 'unimportant', browsing the Web came top, with nearly 6 out of 10 consumers rating it as essential. By comparison, an old favorite such as watching TV was rated by only 3 out 10 consumers as essential, scoring as less important than reading the news (50% of consumers), reading a book (45%) and listening to music (42%)."
While much has been written about the cool-factor of the Apple iPhone, the survey also reveals an interesting phenomenon related to the trendy device. iPhone users are much more likely to churn than users of other devices, and the main reason is to get faster data speeds.
As CSPs expand their borders and become global digital lifestyle providers, they must deepen their understanding of consumers' propensity to switch providers, and not just at home. "This must be combined with an evaluation of drivers for customer churn across different segments, markets and providers, with a view to gaining insight on the best, and worst, practices – despite differences in local market contexts and levels of competition," said Dobardziev.
FTC says AT&T's Unlimited Data is deceptive, misleads customers

On October 28, the Federal Trade Commission filed a federal court complaint against AT&T Mobility, LLC, charging that the company has misled millions of its smartphone customers by charging them for "unlimited" data plans while reducing their data speeds, in some cases by nearly 90 percent.
The FTC's complaint alleges that AT&T failed to adequately disclose to its customers on unlimited data plans that, if they reach a certain amount of data use in a given billing cycle, AT&T reduces – or "throttles" – their data speeds to the point that many common mobile phone applications – like web browsing, GPS navigation and watching streaming video – become difficult or nearly impossible to use.
"AT&T promised its customers 'unlimited' data, and in many instances, it has failed to deliver on that promise," said FTC Chairwoman Edith Ramirez. "The issue here is simple: 'unlimited' means 'unlimited'."
According to the FTC's complaint, AT&T's marketing materials emphasized the "unlimited" amount of data that would be available to consumers who signed up for its unlimited plans. The complaint alleges that, even as unlimited plan consumers renewed their contracts, the company still failed to inform them of the throttling program. When customers canceled their contracts after being throttled, AT&T charged those customers early termination fees, which typically amount to hundreds of dollars.