By: Lars Mansson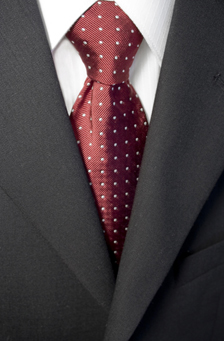 The default direction of any conversation (sales-driven or otherwise) about the topic of mediation is a reversion to its role as a billing system front-end. This may be because mediation product users have traditionally lacked the appetite to deploy their systems in innovative ways. Or it may be that their systems have not been configurable to address use cases other than pre-processing for billing runs. Or perhaps it's some combination, or variant, of the two. Whichever is the case, this reality is changing.
Why? Today, the relationship between the operator and customer extends beyond the bill. That being the case, it becomes inevitable that, to remain commercially valuable, business support systems (BSS) will necessarily have to do the same. As a result, today's sine qua non (essential element) for telco success is the Customer Experience. If an operator provides its customers with an excellent experience, there is no shortage of evidence that it will make more money and increase its market share. It will able to capitalize on its brand promise and it can upsell new services, such as premium mobile broadband services and a richer digital experience, to existing, sticky end-users. But the operator must be able to monitor and prove that these services are being delivered with the quality expected from them.
But – and here it gets interesting for BSS – the prime driver of customer experience is no longer the bill (believe it or or not, this was once the case!). Today, it's the network. And thus, this is a new frontier for BSS. The network, and the quality of the delivery of services and content over it, is a key contributor to the customer experience and, therefore, to the customer's perception of his or her service provider. Independent research suggests that 61 percent of mobile operators can link service degradations and network outages to subscriber churn. This self-evidently suggests that telcos both need to invest in improving assurance and also in understanding its impact at the individual customer level. And this is where mediation comes in, as the backbone of new functional area or Use Case that analyst firm Heavy Reading is already referring to as Customer Experience Assurance (CEA). In its own words:
"CEA creates an end-to-end view of the network and its services on a per-customer basis, so that assurance activities can be prioritized according to customer value and service need. The most cost-efficient and high-performance way to supply CEA systems with the network, service and customer data they need is through a common data mediation layer. This layer should capture and manipulate events that affect customer experience from any source and transform them into reliable, relevant and timely data for CEA-level consumption."
CEA bridges the two worlds of Business and Operational Support Systems (BSS and OSS). It links charging, network and service performance to individual customers and customer segments and, in so doing, troubleshooting and remedial actions (for instance, those related to Quality of Service) are prioritized according to customer value and service need. CEA thus fills a void between the traditional function of Service Assurance and the emergent function of Customer Experience Management, taking direct responsibility for managing the impact of network service quality on the end-customer.
How this works, in many ways, is via an alternative way of leveraging of the core functionality of a rich mediation solution. The CEA function must collect and analyze large quantities of network performance data from a variety of different sources across the network: probes, signaling traces, data session information, DPIs (deep-packet inspections), CDRs (call detail records), location data and more. When this is correlated and matched to a customer, the operator gains a continual view both of the state of its network and the elements within it and also how it is being experienced by the individual customer and its services at any particular time. This has the potential to re-define the rules of customer engagement.
Potential, yes; but we are not writing about theory. Customer Experience Assurance architectures that are driving revenue growth by supporting a high-quality service interaction are already in place based on a horizontal mediation layer collecting data wherever it is produced in the network. Once collected, mediation executes its "traditional" functions: filtering, de-duplicating, validating, aggregating, correlating and unifying the various data streams – in batch or real-time – so that the data can be delivered to downstream systems (analytics, for instance) in usable form. It also cross sources data correlations that cross traditional siloed domains such as BSS (charging) and OSS (e.g. network performance/probe/trace) sourced data.