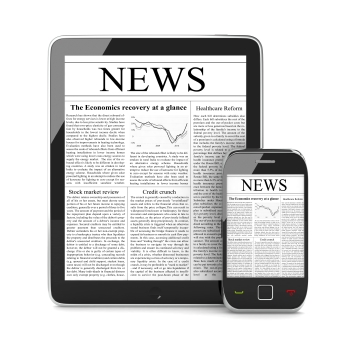 This month's telecom industry news included an array of announcements. We heard about the growth of 5G connections worldwide, the predicted increase in the 5G backhaul equipment market, and the rate of expansion in the use of cloud infrastructures. In the US, the Federal Communications Commission continued the acceleration of 5G with the final rules for the Rural Digital Opportunity Fund and the full commercial deployment of the 3.5 GHz spectrum. Other news of product enhancements, alliances, R&D, and more rolled in. And, most notably, within two weeks of the event, GSMA canceled Mobile World Congress 2020 as a drove of companies withdrew over the threat of the novel coronavirus.
The top telecom industry news stories from the month are summarized below. To view all the news as it breaks, check out Pipeline's News Center or subscribe to receive our telecom industry news summary.
5G News
A new study from Juniper Research predicts that the total number of 5G connections will reach 1.5 billion globally by 2025, rising from only 5 million in 2019. This is an annual average growth of 150 percent over the next six years. The research also forecasts that the US and South Korea will be the fastest adopters of 5G, with 75 percent of all 5G subscribers attributable to these two countries by the end of 2020.
In other industry news related to the acceleration of 5G momentum, Ericsson announced it will establish a new R&D site in France with up to 300 employees. This site will focus initially on 5G software development and security.
According to a new report by Dell'Oro Group, 5G mobile backhaul transport equipment revenue will reach $3 billion by 2024. Demand for 5G backhaul is expected to drive multiple years of growth for the total mobile backhaul transport market for the next few years.
Network Evolution News
It was a busy month globally for Vodafone, which announced plans to accelerate the roll out of full-fiber broadband in the UK by restructuring its existing deal with CityFibre. The restructured deal will encourage CityFibre to build its fiber infrastructure more quickly and to more places. Currently, full-fiber broadband is available to only 11 percent of UK premises. In the land down under, Vodafone Hutchison Australia customers will soon have access to 5G thanks to a new partnership with Nokia. Vodafone will fast track its 5G delivery and switch on its first group of 5G sites in and around Paramatta in the coming months. The sites originally made up a test network which Nokia used to demonstrate its technology but are now set to become the first area of commercial coverage for Vodafone's 5G network.
Stateside, the Federal Communications Commission issued a statement of support after President Trump signed the Telephone Robocall Abuse Criminal Enforcement and Deterrence (TRACED) Act into law. The TRACED Act is a new anti-robocall and spoofing statute. FCC Chairman Ajit Pai also presented his colleagues with final rules to launch the new $20.4 billion Rural Digital Opportunity Fund, which was then officially established by month's end to begin a two-phased process to provide funding for the deployment of high-speed broadband in areas of the United States where there is currently not fixed broadband service that meets the Commission's minimum speed standard (25/3 Mbps). In addition, the FCC paved the way for full commercial deployment in the 3.5 GHz spectrum by certifying access for four Spectrum Access System (SAS) Administrators.