By: Susana Schwartz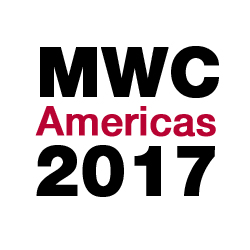 GSMA and CTIA believe North America has become the 'epicenter of mobile innovation,' and digital-ecosystem stakeholders from around the world will converge on San Francisco in a few weeks to talk about how to connect, collaborate and monetize digitally driven, mobile-forward services. Below, Susana Schwartz, managing editor of Pipeline, discusses with Reed Peterson, head of GSMA's Mobile World Congress Americas, the reasons why 'now' is the perfect time for a large-scale Americas event and what keynotes and conference topics to consider, as well as a roundup of some exhibitors' showcases at the event.
North America has not been a welcoming host to telecom-specific events focused on digital revolution, as evidenced by the fate of previous North American shows — Billing and OSS World, Management World Americas, 4G World, NXTcomm, Supercomm, GlobalComm and others. Though there were myriad reasons for the failures of past events in North America, the most glaring was a loss of interest in telco-selling-to-telco type shows that were innately biased in the ways they closely tied content to those capable of bolstering their bottomlines.
"There was a void and pent-up demand amid our members for a quality event in the Americas. CxOs from U.S. operator members, such as Verizon, AT&T, Sprint, T-Mobile, and U.S. Cellular have been wanting a home-based event focused on the entire mobile ecosystem so that they can tie into digitally focused, mobile-forward brands such as UnderArmour, Coke, GM, GE, Nike; and leading media and entertainment companies such as NBCUniversal, Comcast, ESPN, Disney, Turner Broadcasting; not to mention venture capitalists (VCs) handset manufacturers and regulatory officials," says Reed Peterson, head of GSMA's MWC Americas, noting that the amount of energy and innovation around mobile and digital in the West Coast could no longer be ignored.
Indeed, the last 10 years have seen North America rise in the mobile industry in terms of hardware, access technologies, operating systems and new apps and services. When one considers Facebook, Google, Apple, Amazon, Airbnb, Snap, and other California-based companies that have taken the lead in terms of the business models now driving the Fourth Industrial Revolution, it's easy to see why San Francisco should become a draw for stakeholders globally.
When asked about their participation at MWC Americas, Glenn Gibson, VP Marketing at Sigma Systems said, "We are excited to be participating in the first MWC Americas event, where mobile operators, solution vendors and thought leaders will come together to discuss the biggest issues facing the industry today. We look forward to meeting with operators at the event to discuss their path to digital transformation."

According to CTIA and GSMA organizers, one of the big differentiators for GSMA North America will be the push to ensure the content in the conferences and in the keynotes focuses on the specific needs of players throughout the ecosystem — who needs to work with whom in order to accelerate the speed and efficiency with which services can be developed, delivered, and monetized. "Rather than company leaders standing on stage saying 'look how cool we are' the sessions and keynotes address very specific challenges with an eye toward the esoteric needs of all in the value chain," contends Reed.