By: Jim Schakenbach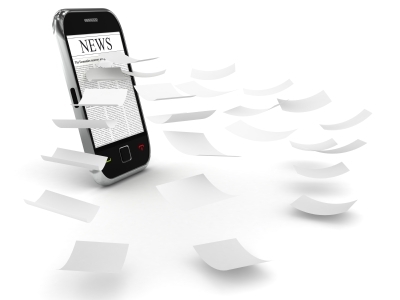 In August, we saw a number of carriers and network solutions providers ramping up activity to meet the growing demand for broadband services and the anticipated evolution toward 5G and the Internet of Things (IoT).
A new report released by Research and Markets predicts large-scale commercial 5G trials will increase 5X by 2021, as 5G continues to evolve along with LTE and mmwave radio equipment. CSPs will deploy next-generation equipment at Base Transceiver Stations (BTS) for Mobile Edge Computing (MEC), which will provide distributed computing and effectively transform BTS into distributed datacenters.
NTT DOCOMO has announced the first-of-its-kind launch of Ericsson's Unified Delivery Network (UDN) solution to provide its subscribers with a diverse range of high-quality content over the operator's mobile network. Ericsson's UDN is a global Content Delivery Network (G-CDN) that connects content providers around the world with the last-mile reach of network operators.
Following the sale of the product portfolio for mission-critical communications networks to the ABB Group, KEYMILE will be concentrating exclusively on broadband systems to meet growing CSP demand for access and transport network infrastructures. KEYMILE will, in the future, be providing solutions for operators of broadband networks. In the past, KEYMILE's portfolio included systems for broadband access and data transmission in mission-critical communications networks. Following the purchase of the mission-critical business by the ABB Group, KEYMILE is now sharpening its profile as one of the leading suppliers of broadband systems.
Wi-Fi network design solutions provider Ekahau has launched a new design platform for network owner/operators to simplify network design for last-mile transport of mission-critical workloads such as IoT, cloud, cellular offloading, and Wi-Fi calling. As Wi-Fi has become the de facto last-mile transport for mission-critical workloads such as IoT, cloud, cellular offloading, and Wi-Fi calling, the demands on Wi-Fi networks continue to accelerate.
Intelsat SA announced the successful launch of its fourth 35e high-throughput satellite to deliver high performance broadband services for telecom infrastructure, enterprise, government and mobility customers in the Americas, the Caribbean, Europe, and Africa.
T-Mobile announced that it has completed the continent's first live network tests of new Narrowband LTE technology for the IoT, and along with Qualcomm and Ericsson, T-Mobile is launching a partnership with the City of Las Vegas to deploy IoT technology. The carrier is the first wireless provider in North America to successfully complete Narrowband IoT field tests on a live commercial network.
Wireless broadband provider RADWIN has introduced a new carrier-grade 100 mbps subscriber unit designed specifically for rural service providers,