By: Jim Schakenbach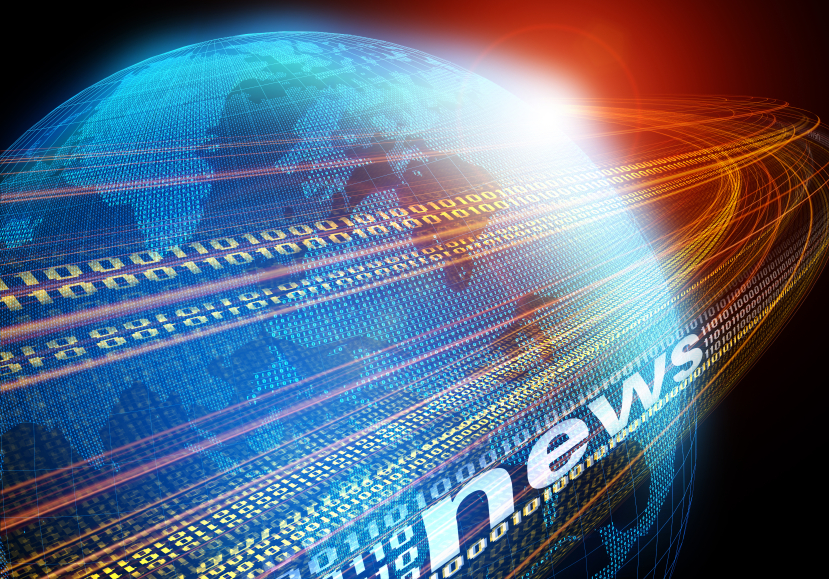 Before we take a look at what made telecom news in December and say good-bye to 2016, we'll start with what industry experts predicted this month for the year ahead:
A new global telecom research study released by Research and Markets reveals that international telecom companies will be developing new revenue streams for IoT and M2M in 2017, as well as mobile and broadband infrastructure improvements for better video streaming. Industry operators will be seeking to produce more income relating to the apps and services generated by these technologies. Developments relating to IoT and M2M will ultimately lead us to the smart cities of the future.
Juniper Research released a new study that predicts cellular data traffic will soar over the next two years as mobile and M2M devices generate 129,000 petabytes (PB) of data or the equivalent of 14 billion hours of 4K streaming.
Speaking of the Internet of Things, a survey of IoT platform vendors published by MachNation forecasts that 2017 IoT platform revenue will reach USD2.0 billion with IoT platform companies being acquired for an almost magical 20-times annual revenue because of strong demand. Some of the sectors of greatest interest to IoT platform vendors include smart homes, smart cities, industrial, manufacturing, healthcare, retail, automotive and transportation.
Unfortunately, not everything is rosy globally for the telecom industry. According to the new Fitch Ratings' Report, the 2017 rating and sector outlook for Latin American telecommunications has gone from flat to negative due primarily to mobile service maturity and strong competition. The 2017 rating and sector outlooks for Latin American telecommunications have shifted from stable to negative, with any material improvement unlikely in 2017 as negative trends prevail. Negative factors facing the industry include mobile service maturity and a high level of competition, which will limit most operators' deleveraging capacity. Fixed-line services still offer growth headroom, but only operators with recent proactive capex execution to secure network competitiveness will enjoy the most benefit, with underlying long-term growth potential remaining weak.
News from the North
The Canadian telecommunications market was very active in December, with major changes to overall infrastructure and a variety of consumer services.
The
Canadian Hearing Society
(CHS) this month joined the
Canadian Wireless Telecommunications Association
(CWTA), its wireless carrier members, public safety agencies across the country and the
Canadian Radio-television and Telecommunications Commission
(CRTC) to announce the nationwide availability of the
Text with 9-1-1 (T9-1-1) system
for people who are deaf, hard of hearing and speech-impaired.
Additional efforts to enhance and expand services in Canada included an announcement by Vancouver-based TNW Networks Corp that it will launch iPCS, its proprietary data-only Smartphone-over-IP (SoIP) mobile service in Canada, through its wholly-owned subsidiary RuralCom Communications which was acquired by TNW Networks Corp's parent company, Investel Capital Corporation on December 7, 2016. RuralCom will operate as TNW Wireless. iPCS is a patent-pending, login-based mobile connectivity access technology that differs from traditional access which uses subscriber-specific International Mobile Subscriber Identity (IMSI) information contained in a SIM card. The technology will provide Canadian customers with a high quality, low cost alternative to existing mobile services along with many new user features.
The Canadian government announced a new program, Connect to Innovate, that will invest up to $500 million by 2021 to bring broadband Internet access to 300 rural and remote communities across Canada. For Canadians in rural and northern regions in particular, access to high-speed Internet can unlock tremendous economic potential, leading to the creation of new jobs, products and businesses that will benefit Canadian middle-class families.