By: Tim Young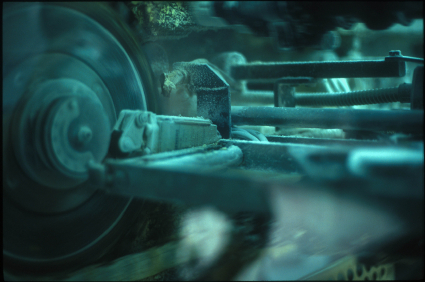 "Tomorrow belongs to those
who can hear it coming."
- David Bowie
Though we're several weeks into 2017, I couldn't resist another quote from the Thin White Duke himself, who passed away almost exactly one year ago.
I suppose it isn't a quote, exactly, but rather the advertising strapline from his 1977 album, Heroes. It's not an album jam-packed with singles that casual Bowie fans could easily reel off, except for the title track, which was a Brian Eno collaboration (and one of my all-time desert island picks). Still, the album was ahead of its time, like pretty much everything Bowie ever did. RCA had another pithy line they used to market the album, which I saw pop up a few times after Bowie's death: "There's Old Wave. There's New Wave. And there's David Bowie..."
And as we begin a new year in the communications technology world, we're excited to see what technologies are out there that will be on the cutting edge, but also have staying power brought about by widespread adoption. Not the New Wave or the Old Wave, but the David Bowie trends: ahead of their time and timeless all at once.
One such trend is network virtualization and abstraction: the shift of network functions from hardware to software, from on-premise to cloud-based. We write about it a lot, and for good reason. And this month we'll explore the very latest.
In this issue of Pipeline, we'll explore the latest in network virtualization and abstraction, from dynamic service delivery with SDN to the path to a leaner new year with NFV, with discussions of topics such as orchestration along the way. We'll also look at where network virtualization and automation are headed: organic, self-healing, self-building networks. In addition, we'll discuss how the networks of the much nearer future are being built out, and bring you lots more news and opinion about where our industry is headed and how we get there.
Tomorrow is on its way. I hope you hear it coming.
Best,


Tim Young
Editor-in-Chief