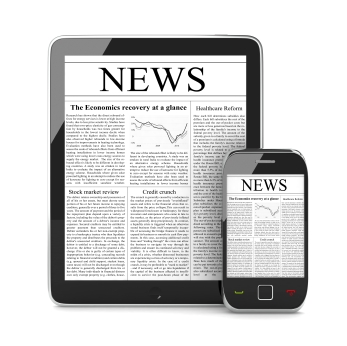 This month, Mobile World Congress Americas provided a brief flurry of news from the City of Angels. Together, Ericsson, Intel, AT&T and T-Mobile demonstrated the first public 5G NR over-the-air data call, and Sprint debuted its newest Magic Box Generation 3 all wireless small-cell plug-and-play unit. A new worldwide relationship between Sprint and Ericsson will result in a dedicated IoT environment to better handle skyrocketing device data flow and generate immediate intelligence. And AT&T and Aira have expanded their collaboration to serve members of the blind and low-vision communities at over 5,000 locations across the US with Aira's wearables or via smartphones.
Other stories from the month are summarized below. To view all the news as it breaks, check out Pipeline's News Center or subscribe to receive our news summary each week.
Network News
Windstream Enterprise (WE) announced it has expanded fixed wireless service availability to more than 50 markets nationwide. Following the successful launch of a fixed wireless core site in Houston, Texas, the service area covers over 350,000 pre-qualified enterprise businesses. A new partnership was also announced between Microsoft and Illinois-based Network Business Systems will deliver broadband Internet access to rural communities in Illinois, Iowa, and South Dakota. Part of Microsoft's Airband Initiative, this expansion will provide access to more than 126,000 residents who are currently unserved. And CHR Solutions, a network infrastructure and BSS/OSS provider, announced it will support electric co-ops and municipalities with network solutions to optimize fiber deployment in rural America while providing billing software to support operational efficiency and monetization.
In the New York and New Jersey metro market, ZenFi Networks and Cross River Fiber have completed a merger. The combined company, which will operate as ZenFi Networks, will provide enhanced communications infrastructure to enterprise, carrier, and wireless operators.
In network enhancement news, Georgia Public Web (GPW), an Atlanta-based regional carrier, selected the Federos Assure1™ solution as its unified service assurance platform. Assure1 will unify and simplify service management across GPW's fault, performance, topology, and HTML multi-tenant portal environment. Mist announced this month that it is bringing greater automation and insight to wireless networks with new enhancements to its Wi-Fi Assurance and Marvis Virtual Network Assistant (VNA) services. Features include an expanded conversational UI leveraging Natural Language Processing (NLP), anomaly detection using deep learning, AI-driven Radio Resource Management (RRM) for automated self-healing, and new Wired and Wide Area Network (WAN) classifiers.
In the Philippines, Converge ICT Solutions—the country's leading provider of pure fiber Internet solutions—has achieved MEF CE 2.0 Certification to strengthen its Carrier Ethernet services capabilities.
5G News
This month Ericsson and Intel, together with AT&T and T-Mobile, demonstrated the first public 5G NR over-the-air (OTA) data call using 39 GHz mmWave band, completed with Ericsson Radio System AIR 5331 and the Intel 5G Mobile Trial Platform.
This month, Ericsson also announced it inked a $3.5-billion multiyear deal to support T-Mobile's nationwide 5G deployment. Ericsson will provide T-Mobile with the latest 5G New Radio (NR) hardware and software compliant with 3GPP standards. Ericsson doubled down on Operational Support Systems (OSS) by agreeing to acquire 100 percent of the shares in CENX, a move that boosts Ericsson's OSS portfolio with vendor-agnostic service assurance and closed-loop automation capability. Since 2012, Ericsson had held a minority stake in CENX. And, with 5G use cases to bring more demands to networks, Ericsson will build on its radio expertise and add best-in-class transport technologies from Juniper Networks and ECI Telecom. These enhancements will strengthen its end-to-end mobile transport solutions.
Coriant and wireless communications leader SIAE MICROELETTRONICA are embarking on a collaboration to demonstrate SDN-enabled Layer 3 microwave and millimeter-wave backhaul solutions optimized for the high-capacity, low latency demands of next-generation services and applications, including 5G and IoT. This multi-vendor, multilayer Proof of Concept involves working closely with a European Tier 1 mobile operator.