By: Stan Hubbard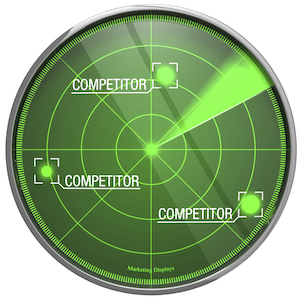 Throughout the past year, MEF has noted the growing recognition that service providers must move quickly to address changing customer requirements and adapt to intensifying competitive threats in the era of digital transformation. Executives from MEF member service providers have emphasized that it is imperative that they transform to deliver more dynamic, cloud-like services over automated and interconnected networks. Top experts from service and technology providers based in more than 35 countries will be assembling at the MEF18 networking event (29 October – 2 November) with the goal of accelerating progress on this front.
Customer Transformation is Driving Service Provider Transformation
As Aamir Hussain, Executive VP and CTO of CenturyLink, recently stated at a MEF member meeting, "Our industry is going through a massive transformation where customers are learning from an Amazon-like buying experience and a Netflix-like watching experience. They like simplicity. They like agility." And they are looking for service providers to help them navigate their own transformations.
The chief product officer of another global service provider recently commented that many customers are undergoing digital transformation to capture more revenue and become more profitable. The executive noted that this has "huge implications for service providers," whose networks need to shift from being static to dynamic—ultimately giving the customer greater control.
A senior VP at a third global service provider summed up the significance of the challenge in private conversation with me: "If you are not nimble, quick, and responsive, you are going to get wiped out."
All three of these executives have shared the view that transformation requires not only the automation of individual provider networks but also the initiation of partnership in orchestrating services across carrier networks, which MEF is well-suited to facilitate given our base of 130+ service provider members worldwide.
MEF 3.0 Global Services Framework
Last November, MEF introduced the MEF 3.0 global services framework, which provides a practical roadmap for service providers to embark on a network and service transformation journey regardless of their starting point. The MEF 3.0 framework aims to accelerate industry collaboration to define, deliver, and certify assured services orchestrated across a global ecosystem of automated networks. These emerging services will provide an on-demand experience with unprecedented user- and application-directed control over network resources and service capabilities.
The following is a quick progress update on key areas of MEF 3.0 development: standardized, orchestrated services; open LSO (Lifecycle Service Orchestration) APIs; Proof of Concept activity; and certification of services, equipment, and professionals.
Standardized, Orchestrated Services: The planned MEF 3.0 service family includes dynamic Carrier Ethernet, Optical Transport, IP, SD-WAN, Security-as-a-Service, and other virtualized services that will be orchestrated over programmable networks using LSO APIs. We have advanced standardization work for multiple types of service, including: