By: Divya Wakankar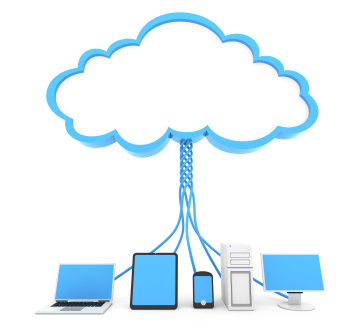 In today's digital era, businesses are exploring ways to use cloud capabilities to enable mobility, flexibility, and less expensive alternatives to traditional telecommunications, both for their internal communications as well as connecting with customers, partners and suppliers around the world.
As with other areas that have benefited from the cloud, the move is designed to drive efficiencies, reduce costs and tap into new geographic markets and customer opportunities. In addition, cloud capabilities are a growth catalyst for digital service providers, enabling them to create a global footprint nearly overnight.
Success in this global environment depends on simple, cost-effective connectivity. Companies and customers expect to be able to connect with each other, whether they are local or around the world, without having to worry about call charges or poor quality.
The scale and simplicity of the cloud
Historically, a business wanting to connect offices across the world—or one looking to open a new branch in a different location—had to factor in the high cost of international phone rates, the complex, lengthy process of shopping around with local providers for the best deal, and, more often than not, unreliable service quality.
This process often required securing telecom licenses, phone lines and purchasing, and managing and maintaining PBX and other on-premises equipment in every market—along with the staff to do it. The next step would be to integrate the disparate telecom services and infrastructure to support conference calling, telepresence and enterprise-wide communications platforms for communications consistency whether employees are in Bangalore, Berlin or Boston.
In terms of time and expense, all of these things pose challenges to an existing business looking to expand its footprint. Globalization depends on businesses being able to scale quickly and easily. And for staff, clients and customers to communicate and collaborate for a low cost, whenever they wish and wherever they are in the world.
Rather than looking around the world for different service providers in different countries, businesses are now looking to the cloud as a telco replacement. Phone numbers hosted virtually in the cloud provide a means of secure communication for customer service contact centers, unified communications, conferencing services and more.
The Connected Cloud
Shifting to cloud-based communications means moving away from separate telecom infrastructure with a set number of individual phone numbers and extensions. Calls can now be made and received over cloud numbers via the Internet or a secure private backbone, based on the criticality of the application or usage.
Cloud numbers, also known as virtual numbers, are the fundamental building blocks of cloud communications. These are local numbers—also known as toll numbers or local DIDs—that can be used for all enterprise telephony needs, including customer contact centers, unified communications, enterprise communications and conference calls.