By: Jesse Cryderman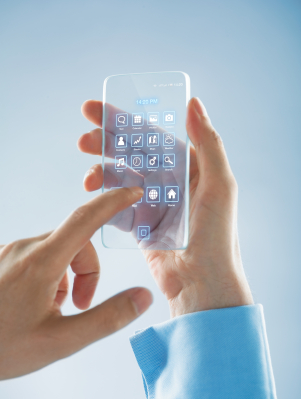 According to the latest data from the GSMA, 206 commercial LTE networks in 79 countries have now been deployed. In December 2011 there were only 50. The superfast wireless technology is being rolled out faster each year, but it has yet to be widely adopted by consumers; in Europe, for instance, just 1.3 percent of wireless connections are 4G LTE.
Next on the wireless roadmap is LTE-Advanced, or LTE-A. One of the prime reasons the industry chose to embrace LTE over WiMAX as its preferred fourth-generation technology was because it offered a clear path to the next generation.
But what comes after LTE-Advanced, and when will we see these next-generation wireless networks? Following the naming convention of "xG," 5G is on deck, and although there's no standard definition for it, analysts, vendors and communications service providers (CSPs) estimate that networks with 5G technologies will start to be deployed around 2020. So, who's investing today, what will 5G look like, and is it too early to begin framing your 5G strategy?
Telefónica, Alcatel-Lucent and Bell Labs
The first whisperings of 5G began during a press event at Mobile World Congress in 2012, when executives from Telefónica, Alcatel-Lucent and Bell Labs discussed the nascent technology. The first question posed by the audience was: since only a sliver of the world's population has 4G (and only if you stretch the definition of it), what exactly is 5G, and who needs it?
"5G is more about providing the services people need at the appropriate quality of service," said Marcus Weldon, CTO of Alcatel-Lucent's wireline-networks product division. In other words, creating a new speed potential isn't as important as matching the right speed to the right application, which is increasingly important as mankind experiences the "rise of the machines."
Mobile traffic today is driven by somewhat predictable activities: making calls, receiving email, surfing the web, and watching videos. Over the next 5 to 10 years, billions of new devices with less predictable traffic patterns will join the network, including cars, machine-to-machine (M2M) modules, video surveillance that requires 24-7 bandwidth, or even a biohazard sensor that sends out tiny bits of data each day. Stir in the effects of the meteoric rise of cloud computing and it's easy to see why new network strategies will be crucial to the fifth evolution of mobile.
5G represents a convergence of network access technologies. As Ian Miller, director of radio access networks (RANs) at Telefónica, said at last year's Mobile World Congress, "It's all about how we stick these varying access technologies together seamlessly—right now it's a little clumsy."
Additionally, baked into the idea of fifth-generation wireless is customer experience. While past Gs have seemed focused on network abilities, 5G's goal is to always offer the right ability for the right service. "Of course there will be substantial speed increases," said Tod Sizer, head of wireless research at Bell Labs, at Mobile World Congress 2012. However, weaving different access technologies together in a fluid fashion and creating smart gateways that choose the "best" connectivity for a given situation, not to mention in a transparent manner, will be the DNA that gives life to 5G.