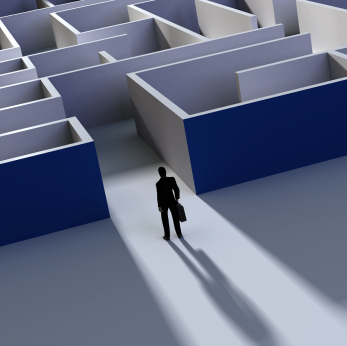 In July, Alcatel-Lucent's research arm, Bell Labs, set a new broadband speed record using ordinary copper telephone lines. With a prototype technology called XG-FAST – essentially an extension of G.fast that uses more frequencies – Bell Labs achieved the amazing speed of 10 Gbps over two bonded copper pairs. But, more importantly, they also showed how to achieve the 'holy grail' for copper broadband: 1 Gbps symmetrical services on a single copper pair over a distance of 70 meters.
Why is this the holy grail? Because many service providers want to use the existing telephone lines to accelerate fiber-to-the-home (FTTH) deployments.
Hold on: using copper to accelerate FTTH deployments?
That may sound like a contradiction, but it actually makes sense, as I'll be explaining in this article. But it does cause somewhat of a conundrum for fixed broadband providers. Where once FTTH was considered the only option for ultra-broadband (100 Mbps or more) services, there is now an array of copper technologies to choose from that can also play a role, with XG-FAST even promising speeds that are indistinguishable from full FTTH (see Figure 1).
What's an operator to do?
Figure 1: Comparison of different copper broadband technologies
Technology comparison

Technology

Frequency

Maximum Aggregate Speed

Maximum Distance

VDSL2*

17 MHz

150 Mbps

400 meters

Vplus**

30 MHz

250 Mbps

300 meters

G.fast phase 1*

106 MHz

700 Mbps

100 meters

G.fast phase 2*

212 MHz

1.25 Gbps

70 meters

Bell Labs XG-FAST***

350 MHz

2 Gbps (1 Gbps symmetrical)

70 meters

Bell Labs XG-FAST with bonding****

500 MHz

10 Gbps (two pairs)

30 meters
* Industry standard specifications. Whereas VDSL2 is fixed, G.fast allows for upload and download speeds to be configured by the operator.
** A new technology currently being developed by Alcatel-Lucent.
*** In a laboratory, reproducing real-world conditions of distance and copper quality.
**** Laboratory conditions.
Copper-bottomed argument
Let's be clear: FTTH remains the ultimate end-goal.
While we are reaching the limit of what can be achieved with copper, we are only just beginning with fiber. With its superior performance and flexibility, FTTH is simply the only future-proof solution. The imminent arrival of TWDM-PON technology will open up a wealth of new services, revenue streams and operational efficiencies for fixed fiber networks, not to mention higher broadband speeds.