By: Steve French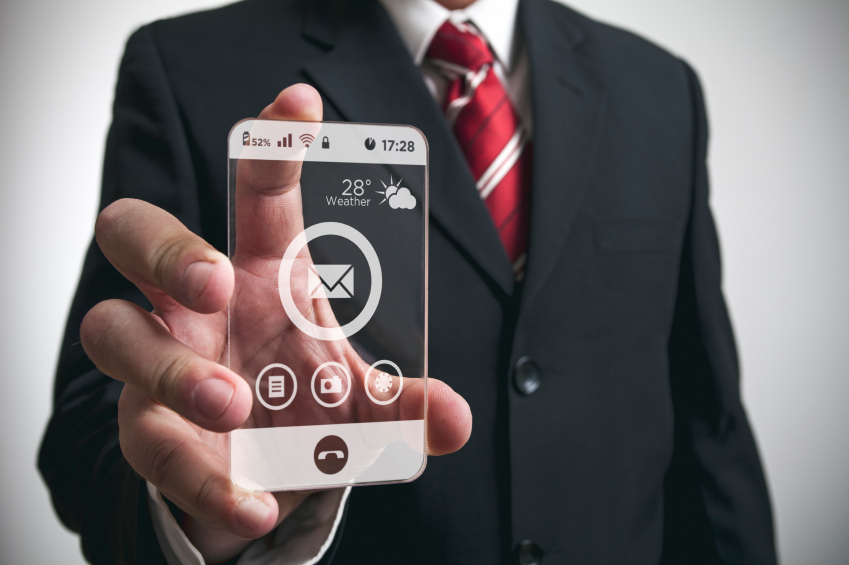 Today's connected customers expect interaction with preferred businesses to be three things: quick, easy and secure – and most importantly they want this communication to occur via mobile. As consumers become increasingly receptive to interacting with enterprises through their smartphones, Gartner took it a step further and predicted that by 2020 customers will manage 85 percent of their own relationships with enterprises without any human interaction at all.
As we enter 2016, what does this shift in consumer mindset mean for mobile technology? Below are the biggest ways we believe mobile will impact enterprises and their customers in 2016 – and how enterprises must adapt their mobile technology strategies to succeed with customers. In addition, mobile network operators should consider how they can leverage mobile to improve the experience for their own customers – both consumers and enterprises. This means supporting the mobile requirements and unique needs of their enterprise customers in order to differentiate from the competition and generate new revenue streams.
SMS and Mobile Web Communication Will Beat Out Mobile Apps
There are over 1.6 million apps available to today's consumers; but quantity does not mean quality, or that the apps are actually being used. In fact, 80-90% of downloaded apps are only used once and then deleted, according to Compuware. Whether it's poor user experience, too much required personal or sensitive information, or app overload; the results are the same: the majority of consumers are not finding enough value in most apps, and thus they are bypassing or deleting them altogether. With the enterprise challenge of getting customers to find utility in their apps and keep the apps on their smartphones, it's important for companies to adapt and reach consumers where they want to be reached in 2016. The more efficient and direct way for enterprises to deliver information is via text messaging or the mobile web.
People spend an average of 2.7 hours on the mobile web daily and 90% of text messages are read within three minutes of delivery. They also prefer to communicate via text – 75% want to receive offers sent to them via SMS specifically. Given mobile messaging's ability to directly deliver relevant and useful information that will be read within minutes, as well as consumers' preferences for communication via mobile and specifically texting, enterprises will benefit from using both channels. In 2016 we will see companies lessen their focus on mobile apps and increase the mix of mobile web and text messaging – as an optimal approach to communicate with consumers.
Enterprises Will Beef Up Mobile Security With SMS Capabilities
Each year, thousands of security breaches occur around the world – even with the biggest, most established companies. The year 2014 alone resulted in the theft of over 1 billion records of personal identifiable information (PII), and consumers are becoming more aware and fearful of personal ID theft. With 17% of people using their mobile phone for most of their online browsing, it's essential for mobile communication to be secure. In fact, more than half of app users have uninstalled or decided to not install an app due to concerns about their personal information. It's up to enterprises to gain consumers' trust with communication avenues that are safe and protected.

Interestingly, despite mass SMS adoption (88% of organizations are already using text messaging in some form); few enterprises have been leveraging its capabilities to increase customer security. By utilizing, for example, mobile pin two-factor authentication (2FA), an enterprise is able to automatically authenticate a user's ID to mitigate the risk of theft of personal information. Taking advantage of SMS for heightened security purposes will be an easy and much needed next step for carriers in 2016.