By: Jim Schakenbach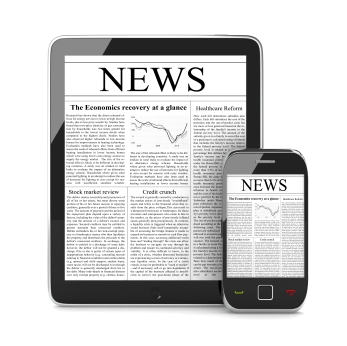 The last month of the first quarter saw big changes underway across the telecom industry. Global connectivity continued to make great strides and the drive to establish new standards kept pace to ensure seamless integration of new systems, devices, and networks. The Internet of Things continued to dominate industry news as the millions of devices getting connected turn into billions – an industry unto itself growing at an annual pace well into the double digits. And who can forget the government? The FCC and its position on regulations continued to evolve as the new administration in Washington gradually takes shape.
The increasingly connected world
No matter where you looked around the globe last month, new intercontinental cables, networks, and communications services were sprouting up.
The new AAE-1 subsea cable system enabled Retelit and BICS last month to launch a new premium connectivity route that will bridge Europe via Bari, Italy to Singapore and Hong Kong. Combining their respective infrastructures across Italy and Europe, Retelit and BICS have developed a new backhaul product, managed end-to-end and using premium diverse routes, to satisfy high capacity and low latency connectivity demand from Asia, the Middle East, and Africa to Europe.
Swedish Internet infrastructure specialist Flexenclosure has taken a firm grip on the cable landing station market in the Pacific region when it announced in March that it will deliver a cable landing station to Belau Submarine Cable Corporation (BSCC) in Palau. In February, Flexenclosure announced a separate deal for two cable landing stations in Samoa.
iBasis and Turkcell last month announced they are collaborating to open an IPX point-of-presence (PoP) in Istanbul to expand 2G/3G and LTE Signaling and Roaming services as well as stimulate further LTE services growth throughout Eurasia and the Middle East. The new IPX PoP builds on Turkcell's efforts to provide multiple services including 2G/3G and LTE Signaling and Roaming to enrich the customer roaming experience and is expected to stimulate growth in LTE services throughout the region. The PoP also expands the reach of the iBasis global IPX network, which already includes more than 450 LTE destinations worldwide.
A new satellite service to sell mobile connectivity like cellular service was introduced in March by Kymeta and Intelsat as a simplified way to buy and sell connectivity to customers and sectors that are currently unreached or underserved by terrestrial networks.
Germany got an ultra-fast nationwide backbone last month for cloud-based entertainment services. ADVA Optical Networking announced its 100Gbit/s core transport infrastructure has been deployed in the country's first fully-integrated platform for IP entertainment services through digital services provider Exaring.
Back in the United States, a new agreement between Alaska Communications and Quintillion will, for the first time, provide competitive high-speed reliable broadband and managed IT services to education, healthcare, native corporations, and government sectors in northwest Alaska.
To help companies and countries get connected, Epsilon announced the launch of its new Infiny on-demand connectivity platform that provides a comprehensive set of enterprise voice, local access, cloud, and global connectivity services from a single self-service platform. The self-service platform can be used to procure local, regional and global port-to-port, port-to-Cloud, port-to-Internet Exchange, SIP Trunking and last mile DIA and SD-WAN services.
Developing standards
Increasing SDN adoption, the development of NG-PON2 technology, and the need to orchestrate services across multiple global networks spurred several standards initiatives last month.
AT&T, Orange, and Colt Technology Services announced they are working with MEF and TM Forum to release the first set of standard application programming interfaces (APIs) for orchestrated Carrier Ethernet services later this year, using MEF's Lifecycle Service Orchestration (LSO) framework and TM Forum's Open API framework. The three companies have been working to accelerate adoption of SDN across the industry. AT&T has been collaborating with Orange Business Services on standardized APIs that will enable SDN architectures from different network service providers to interoperate with each other. AT&T and Colt held the first successful SDN interoperability trial proving that SDN architectures from different network service providers can interoperate with each other across continents. Standardized APIs are critical for enabling agile, assured and orchestrated Third Network Services over networks that are more automated, virtualized, and interconnected.