By: Tim Young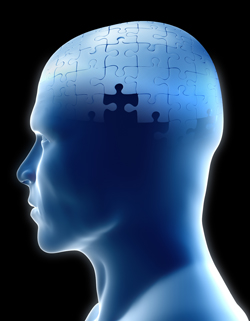 Let's start with two things you already know:
(One) The digital business model has exploded in recent years, and (Two) the spoils of that massive growth has largely eluded the communications service providers that enabled the revolution to take place.
We know that OTT offerings have soaked up most of the profit, and have undercut content offerings from CSPs. According to a report released earlier this year by Accenture and the World Economic Forum, communications ARPU has declined by between 13 and 36 percent since 2012, across all regions.
Simultaneously, changing subscriber behavior and surging demand means that CSPs still need to build like crazy if their networks are to keep up with user demand. The same report estimates that CSPs, globally, will need to spend $2 trillion on network investments over the next decade just to keep pace with demand. The report cites an IDC prediction that by 2020—three short years away— the "digital universe"—the amount of data we create or copy — will reach 44 zettabytes, a tenfold increase over 2013. In a later prediction, IDC projected that number to reach 180 zettabytes by 2015, with that huge increase driven in large part by the Internet of Things.
Michael Kanellos at Forbes cites, for instance, that the new Ford GT supercar contains 50 sensors and 28 microprocessors capable of generating a staggering 100GB of data per hour. Granted, not everyone drives a supercar; but considering the fact that cars like the new GT and the BMW i8 are often showpieces that serve as a proof of concept for technology that trickles down into other vehicles in a carmakers' fleet, there's every reason to expect that the bulk of data generated by our cars and every other device we own will grow and grow.
CSPs will be responsible for shouldering the load of that data while also seeing a decreasing share of the industry profit pool. Whereas CSPs claimed 58 percent of profits generated by the telecom industry in 2010 (with the rest shared by device manufacturers, network equipment vendors, content creators, content distributors, and semiconductor companies), by next year, that share is forecast to drop to 45 percent. And that trend is expected to continue.
But as I said before, if you're reading this, you were probably at least somewhat aware of everything I've written so far.
So what do we do about it?
At least one strategy is to get genuinely smarter about artificial intelligence.
AI (or machine learning or cognitive computing or any number of other technologies and strategies that can be covered by the AI umbrella) is offering CSPs a way forward on a variety of different fronts by reducing costs, increasing network security and resilience, analyzing data, and improving customer interactions.
Because smarter machines can help give subscribers exactly what they want.