The industry is expanding at an unprecedented pace and showing no signs of slowing. In fact, it would seem the pace is accelerating particularly in key areas such as big data, customer experience management, security, and artificial intelligence technologies. Companies, and investors, are rushing to seize these emerging market opportunities. Pipeline had a chance to meet with many of these companies at Mobile World Congress 2017 in Barcelona last month. But one company is doing something different and stands out from the crowd. That company is Mobileum.

Mobileum has actually been around for a while. Formerly known as Roamware, the company's tried-and-trusted solutions have been on the market for over 15 years. It's initial product offering was designed to help mobile operators better manage their roaming traffic and steer customers to the most appropriate network. But since its inception, the company has been steadily expanding its portfolio both organically and through acquisition. Notably, the company's technology is now being used in more than 600 operator networks worldwide. Over the years Mobileum's portfolio has matured and expanded well beyond roaming to encompass analytics-enabled solutions, including roaming analytics, counter fraud and security, monetization, and customer engagement (Fig. 1). These solution are all powered by its Active Intelligence Platform which changes, well, just about everything.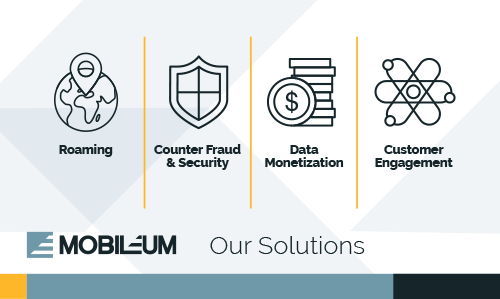 Fig. 1 - Mobileum's Portfolio of Solutions
Betting on Big Data
Mobileum's Active Intelligence Platform can take action based on the analytical insights from processing the underlying network and customer data. First introduced in 2014, it was used by Mobileum's customers to predict and act upon roaming patterns. By coupling analytics with network and roaming data, Mobileum's roaming suite is helping operators in more than 150 countries contend with unique roaming requirements and capitalize on opportunities encompassing everything from regulatory compliance, quality of service, intelligent campaigning, travel ecosystem management, and much more.
In 2015, the company introduced its Counter Fraud & Security solutions which include fraud and network security threat detection and prevention. The need, if the persistent drumbeat of news headlines is any indication, for comprehensive fraud and security solutions has become a mission-critical imperative. But, here's where things get interesting. By using its Active Intelligence Platform, Mobileum's Counter Fraud & Security solutions can not only detect a plethora of known risks – it can also detect outlier patterns to evolve its threat detection to identify new, previously unidentified threats using extensive algorithms, machine learning and artificial intelligence (AI). This allows operators to rapidly identify and respond to evolving threat patterns much faster in order to quickly mitigate potential losses and recover lost revenue stemming from fraud and security vulnerabilities. One top-tier mobile operator in the U.S. is using Mobileum's solutions to completely change its approach on how it manages fraud prevention and revenue assurance. The Mobileum solution can detect up to 3 times more fraud than traditional rules-based systems with a much lower false positive rate, and can automatically act to immediately stop the fraud.