By: Vlad Friedman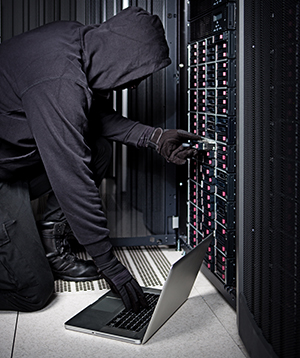 With the complexity and frequency of security incidents and data breaches on the rise among enterprises, these organizations and the data centers that support them need to protect critical data by maintaining continuous monitoring of security and compliance practices into 2022 and beyond.
Industry officials point to the practices of the most effective data center companies that leverage in-house expertise and infrastructure platforms to thwart malware and malicious activity. All the while, data centers need to adhere to industry regulations and requirements, which in the long run can further reduce the burden on IT staff and budget at the enterprise level. 
Gone viral
Anti-virus protection plays a fundamental role in any enterprise security strategy and provides a strong first-line defense in stopping malicious activity before it enters the network. To keep up with these evolving threats, hosted infrastructure needs an anti-virus solution that offers best practices, as well as the best technologies.
A managed antivirus solution delivers both. It combines deep machine learning with endpoint detection and response to provide unmatched protection against malware, exploits, and ransomware. Data center security experts need to be able to install, calibrate, configure, monitor, and operate comprehensive anti-virus systems across an enterprise's hosted infrastructures, driving operational excellence and governance for organizations while keeping costs stable and predictable.
Exploiting prevention
The most effective anti-virus protection provides comprehensive exploitation prevention by blocking the techniques used to distribute malware, steal credentials, and escape detection, enabling organizations to ward off evasive hackers and zero-day attacks.
Distributed denial of service (DDoS) attacks are among the most debilitating threats that IT infrastructure can face and successfully fending them off requires the right technology and partners. The best responses leverage smart technologies to eliminate DDoS attacks in real-time, including both stealthy, sub-saturating attacks and volumetric attacks. They allow friendly user traffic to flow uninterrupted and keep applications and services continuously online, even while under attack.
With DDoS mitigation services, enterprises can turn their attention to the core business, knowing that their hosted IT infrastructure is safe from network-layer DDoS attacks—all the while reducing operational costs while improving performance.
Real-time detection and mediation
A secure hybrid IT infrastructure starts at the perimeter—or the network edge. Intrusion detection and prevention services (IDS/IPS) are a crucial element of perimeter protection, ensuring proactive security and a quicker response to threats. The best IDS/IPS solutions in 2022 will use a combination of technologies, including deep packet inspection, threat reputation, URL reputation, and advanced malware analysis on a flow-by-flow basis. This provides comprehensive perimeter threat protection against known and undisclosed (zero day) vulnerabilities, malware, ransomware, and phishing.
Managed IDS/IPS solutions are designed to identify and block malicious traffic, prevent lateral movement of malware, ensure network availability and resiliency, and enhance network performance. The service leverages machine learning and statistical data modeling, malware filters, and a reputation feed that identifies known bad IP addresses, DNS names, and URLs, thereby blocking malware-infected machines from contacting their command and control (CnC) hosts.
Protecting applications and enhancing performance
Web application firewalls are traditionally the first line of defense for protecting web-based applications in a hybrid or hosted infrastructure. But monitoring them and keeping them up to date can consume valuable IT resources. A managed web application firewall service provides continuous perimeter security site speed and performance through advanced caching and load-balancing mechanisms, leading to websites that are safer, faster, and more resilient.