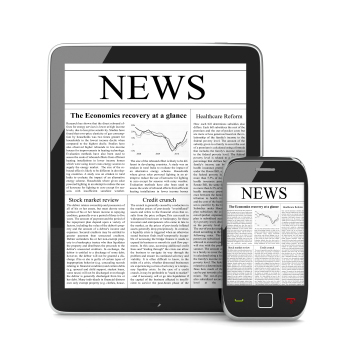 Coming off Cybersecurity Awareness Month and heading into our Security and Assurance issue, we've been focused on top cybersecurity news this month. 5G news, especially regarding breakthroughs and trends research, also figured heavily in our roundup. Finally, we look at headlines in innovation and the movers and shakers shaping telecoms and enterprise IT in 2022.
The top telecom industry news stories from the month are summarized below. To view all the news as it breaks, check out Pipeline's News Center or subscribe to receive our telecom industry news summary.
Security and Assurance News
Industry research made headlines this month as we take stock of where we are in a dynamic market with rapidly evolving security threats. Business and public sector organizations continue to face exponential growth in the volume and complexity of cyberattacks, with new research from BT identifying a more than 50 percent increase in malware traffic over the last six months. While contending with a global shortage of skilled security professionals, organizations are struggling to maintain defenses as cyber threats rapidly change. New findings from Hitachi ID as part of Cybersecurity Awareness Month have revealed that just 16 percent of organizations have evolved to a zero trust security strategy using fully integrated identity and access management tools. Check Point Research is tracking a 40 percent increase weekly on cyberattacks on organizations in 2021, compared to the same period a year ago. In September 2021, the average weekly number of attacks on each organization globally reached its peak with over 870 attacks. This is more than double the number of attacks in March 2020. This month, HP released its latest threat insights report with analysis of real-world cybersecurity attacks. The HP Wolf Security threat research team found evidence that cybercriminals are mobilizing quickly to weaponize new zero-day vulnerabilities.
Considering these mounting pressures, new research from Kaspersky reveals that 92 percent of managed service providers in North America are currently planning to add new services to their cybersecurity portfolio, with threat intelligence being the top choice.
New security product and service offerings entered the market. Telefonica Tech and CyberArk are teaming up to deliver an expanded portfolio of SaaS-based cybersecurity solutions that prioritize a security-first approach to protecting against identity-driven risk for B2B customers and operators. NETSCOUT has launched a new managed service offering that provides 24x7 testing, monitoring, troubleshooting, and reporting for customers' critical IT services and applications. In other IoT security news, Keysight has delivered a new IoT security assessment software that enables IoT chip and device manufacturers, as well as organizations deploying IoT devices, to perform comprehensive, automated cybersecurity assessments.
In security trend news, the FIDO Alliance is tracking passwordless authentication as it goes mainstream. FIDO's Online Authentication Barometer will track the uptake of secure authentication technologies among the public. This tool will provide baseline insights into the state of online authentication in 10 countries across the globe, with future releases of the barometer able to compare changes in behaviors and attitudes over time.
5G News
We've officially entered the season when trends-oriented analysis helps us wrap up the year—and there is plenty on the transom about 5G. According to a new publication by IHS Market, 5G is driving a new industrial revolution. This research shows that global 5G industry investment will reach $4 trillion in 2035, and another $12 trillion will be invested in related applications driven by 5G.
Juniper Research reveals that global revenue from 5G services will reach $73 billion by the end of 2021 and 8.5 of total operator revenues, a growth of 250 percent over