By: Prayson Pate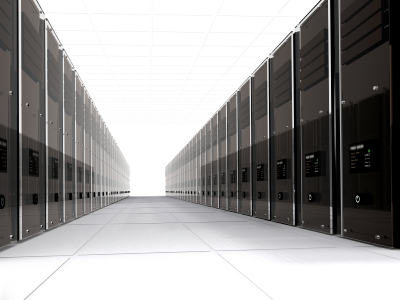 Network Functions Virtualization (NFV) is envisioned as a way to allow communications service providers (CSPs) to replace network appliances with software modules running on standard servers, which can save money in terms of CapEx and OpEx. However, the focus of NFV is now shifting to enabling CSPs to be more agile and to create innovative new services to increase revenue and profitability. According to industry consultant Tom Nolle of CIMI, there are trillions of dollars in revenue upside to be gained when providers create new services by exploiting service agility and network flexibility.
NFV is a great tool for achieving agility, but optimum deployment requires purposeful and consistent application of its first principle: software modules hosted on standard hardware. In early deployments, CSPs took shortcuts for expediency, and these shortcuts are limiting the long-term upside of virtualization. To avoid being trapped in a dead-end of shortcuts and expediency, CSPs should instead pursue pure-play virtualization and adhere to the original fundamentals of NFV.
The basics of NFV
To form the basis of an optimized NFV network environment, CSPs have a couple of solid models from which to build: the smart phone and cloud computing revolutions. With the adoption of smart phones, we saw a single open appliance replacing a bevy of closed appliances (camera, watch, music player, etc.) with downloadable apps running on that smart phone.
With cloud computing and virtualization, software applications run on open servers, providing the ability to buy and sell computing and storage as a service.
The original ETSI NFV white paper envisaged combining these models to address a number of problems with today's network appliances (routers, firewalls, PBXs, gateways, etc.), such as cost, space, power and management. The authors defined NFV as an approach to bring the power of the cloud to address these problems.
Network Functions Virtualisation aims to address these problems by leveraging standard IT virtualisation technology to consolidate many network equipment types onto industry standard high volume servers, switches and storage, which could be located in Datacentres, Network Nodes and in the end user premises. We believe Network Functions Virtualisation is applicable to any data plane packet processing and control plane function in fixed and mobile network infrastructures.
In other words, NFV lets CSPs replace appliances with software virtualized network functions (VNFs) hosted on standard Commercial Off-The-Shelf (COTS) servers. These applications are loaded, configured and scaled dynamically to open up a new world of agility for operators.
While the reduction of appliances is great, even better are the opportunities for innovative new applications. Before the smartphone, who thought it possible to have an appliance identify a song that can then be purchased with a few clicks? CSPs expect similar benefits from NFV.
CSPs stand to realize significant profitability gains from the innovation opportunities provided by NFV, if they stick to the plan. However, they need to resist the temptation of shortcuts.