By: Jesse Cryderman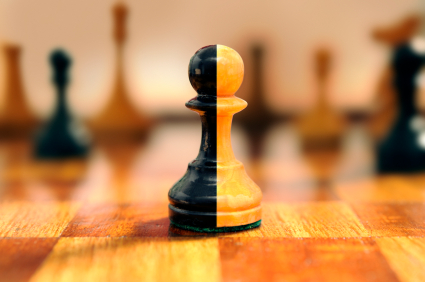 Competitive pressure in telecommunications has never been greater. Last year, the leading mobile network operators in the U.S. collectively lost more than $45 Billion in market value, and voice and messaging revenues— historically the bread and butter for mobile network operators— continues to decline around the world. In India, for example, Credit Suisse warns that operators could lose half of their revenues to over-the-top (OTT) service providers.
On the cable side, the story isn't noticeably rosier. Fewer millennials are opting for pay-TV than their predecessors, and this trend seems to be increasing. OTT pressure has chipped away at traditional revenue streams for MSOs, driving the providers to pursue new revenue opportunities. In fact, these market developments have led Comcast to launch its own low-cost OTT video service in response.
As the competitive landscape evolves, service providers are looking into new strategies to monetize data traffic. MSOs and MNOs are investigating usage-based billing (Comcast) or speed-based pricing for mobile data (Swisscom). These companies are also pursuing the development of net new services. Emerging connectivity use cases in the Internet of Things (IoT) certainly warrant investigation, but the return on these future businesses opportunities is unclear at best.
As these new strategies gestate, communications services providers (CSPs) are scrambling to find ways to replace waning revenues in the consumer market. At the same time, they are zeroing in on another market segment that exhibits substantial opportunity: business customers.
"The cumulative revenue opportunity between 2014 and 2020 for mobile service providers in the United States and European Union for selling select mobility services to enterprises with between 100 and 4,999 employees will exceed $100 billion," reported Exact Ventures in a recent market analysis. And that's just mobility!
Telcos, who have typically served the enterprise-level customer, are pushing down to service SMBs, and MSOs are conversely pushing up to gain traction in the enterprise market. There is solid justification: business customers are increasing spending on both traditional services (mobile, VPN, broadband) as well as net new services like M2M and IoT.
Why? The answer is simple. Businesses of all sizes are becoming more connected than ever to help enter new markets and engage with clients and stakeholders. Businesses are more connected to their customer to increase service levels, more connected to their supply chain to increase efficiencies, and more connected to their employees to increase productivity. Increased connectivity means greater responsiveness. Becoming the first company to reach market with a new service is a huge advantage— just ask Uber. The company was willing to navigate disruption in many new cities in order to build a critical mass of users and partner drivers, a strategy that has paid off. Nearly all of trends that characterize modern enterprise (hot desking, telecommuting, cloud computing, global workforce assistance, asset tracking) require next-gen systems and services that can rapidly be instantiated, adapt to changing needs, and sense and act on opportunity.
The enterprise market is ripe, to be sure, but there's a catch: CSPs don't have the level of agility to meet business customers' needs, nor the speed. Typical telco development timelines are upwards of 12 months, which simply won't cut it. In fact, just 14% of IT buyers surveyed in a recent study reported an excellent on-boarding experience, and indicated they would likely choose a different vendor for their next proposal.
"Enterprise customers have specific needs; they want to be sure that the communication is working 24 hours without any impact," said Jens Fudickar, head of Enterprise IT BPM, Vodafone Germany, at a PegaWORLD event. "To support this we have changed our way of working to support this higher need of availability."
Just as the business customers have changed, CSPs must transform their businesses to become agile and meet the needs of their highly-valuable B2B customers. The following are the 5 steps necessary to become an agile service provider and thrive in the B2B market.
1. Deliver a frictionless customer experience
The customer experience begins at the sales and ordering process and extends throughout the customer lifecycle. This is an area that CSPs desperately need to improve. This is especially true when considering the experience that "digital native" competitors, like Amazon, deliver. Business customers desire a smooth on-boarding experience, rapid service instantiation, engagement through multiple channels, and easy customization through self-service portals.