By: Scott St. John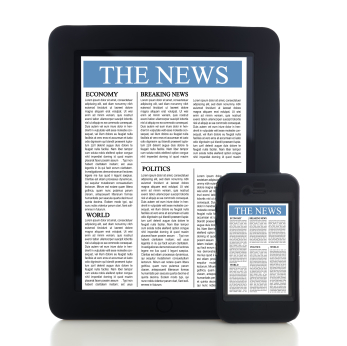 A few notable acquisitions made the headlines this month, as did advancements in 5G, IoT, and network technologies including cloud, virtualization and wireless announcements. The top stories from the month are summarized below. To view all this month's news, visit
Pipeline
's
News Center
.
Movers and Shakers
Oracle announced
that it signed an agreement to acquire Zenedge, adding leading cloud-based network and infrastructure security capabilities to protect enterprises from today's complex digital threats. The combination of Oracle and Zenedge equips Oracle's enterprise-grade Cloud Infrastructure as a Service (Oracle Cloud Infrastructure) with integrated, next-generation Web Application Firewall (WAF) and Distributed Denial of Service (DDoS) capabilities.
Amdocs announced
that it has entered into a definitive agreement to acquire Vubiquity ths month, and stated the acquisition provides them with the increased capacity to now deliver enhanced digital content capabilities for network operators, video distributors, OTT companies, content owners and content producers.
Vodafone confirmed that it is in early stage discussions with Liberty Global regarding the potential acquisition of certain overlapping continental European assets owned by Liberty Global.
And last but not least, Orange Business Services announced that it has signed an agreement for the acquisition of Enovacom to help strengthen their e-health portfolio.

5G Update
Nokia dominated the 5G news this month. Nokia and Qualcomm Technologies successfully completed interoperability testing in the 3.5Ghz and 28Ghz spectrum compliant with the global 3GPP 5G NR Release 15 standard, which was formally confirmed in December, and using the commercially available Nokia AirScale base station and device prototypes from Qualcomm Technologies.
Nokia also unveiled its new ReefShark chipsets this month which leverage in-house silicon expertise to dramatically reduce the size, cost and power consumption of operators' networks and meet the massive compute and radio requirements of 5G. On the same day Nokia announced its ReefShark chipsets, the company has outlined the scope of its Future X architecture for 5G, the basis for its new reference silicon design and the foundation of its 5G technology and services portfolio.
Nokia also announced plans to conduct testing of 5G in an industrial environment in the Port of Hamburg, with the Hamburg Port Authority, Deutsche Telekom and Nokia commissioning an 8000-hectare area with which to carry out key tests of various aspects of 5G functionality, including network slicing.
In other 5G news, Ericsson announced the launch of a 5G Radio Access Network (RAN) commercial software, based on the recently approved first 3GPP 5G New Radio (NR) standard and finalizes 5G-readiness for operators by enhancing its 5G Platform with new solutions for the radio and core network. And, Blue Danube Systems introduced its second-generation 5G-ready Massive MIMO system, the BeamCraft 600 series.
Network News
In network news,
Verizon has achieved another industry first
with the completion of a successful field trial delivering live 400 Gbps Ethernet traffic on a single wavelength between MPLS Core routers over its Packet-Optical network.
Verizon also announced
that it has been awarded $70.7 million in funding that will support their deployment of high-speed broadband to more than 15,500 rural locations in upstate New York.
Verizon Enterprise Solutions launched its Software Defined Wireless Local Area Network (SD WLAN), a user-centric wireless LAN managed solution which is part of Verizon's Virtual Network Services portfolio. The SD WLAN solution leverages patented artificial intelligence and machine learning technology from Mist Systems, and can monitor and manage the wireless LAN automatically. User and network data is analyzed in real time and used to identify network choke points, unauthorized user access attempts and can scale network resources up or down to meet demand.