By: Mike Seidler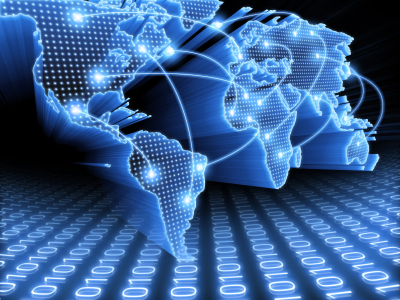 Waves of change are sweeping through global submarine networks as emerging optical transmission technologies transform the ultra-long-haul networks that carry the vast majority of the world's internet traffic. The level of complexity in these undersea cable networks is compounding as innovative signaling techniques enable the expansion of individual optical wavelength capacity from 10-Gigabits per second (Gbps) to 100G+ and beyond.
Governments and businesses are clamoring to deploy new services and take advantage of the explosive global bandwidth growth, but increased demand is putting a strain on carriers and networking vendors who must be flexible to harness the changes that are coming down the line. Carriers are in a particularly tough spot because they assume most of the challenges that arise as submarine cable networks are stretched and re-engineered to keep up with a constantly rising demand for global capacity.
Optical submarine networks carry more than 95 percent of all intercontinental traffic and the total bandwidth contribution of these undersea cables is growing at a compound annual growth rate of 40 percent globally. It's no wonder, submarine networks have become increasingly critical for business and government. They are directly responsible for $10 trillion in transactions every day. Scaling the capacity of these undersea networks to meet rising bandwidth demand has become a crucial challenge for carriers across the globe. Doing so while providing best-in-class speeds in a secure and reliable manner without skyrocketing costs requires flexibility and foresight.
How submarine networks are evolving
The global footprint of undersea cables is exploding as more carriers, vendors, and global technology firms make significant investments in the networks that will transmit the bulk of data to and from all points of the globe. Just last month, Google announced plans to build and operate three new subsea cables to expand the capabilities and reach of its Google Cloud infrastructure. One of the cables, named Curie, after the Nobel prize-winning scientist Marie Curie, will cross over 6,200 miles from Los Angeles to Chile. All told, the tech giant has now directly invested in 11 submarine cables and it leases capacity on several others.
These massive infrastructure projects often involve multiple partners that are pooling resources to support the rising need for bandwidth to flow between networks and regions with greater resiliency, capacity and room to grow. A few decades ago, there wasn't much demand for data traffic to travel from one continent to another. Satellites and other methods that were used to accommodate lower data needs for voice, for example, have waned. While satellites still provide some interesting use cases, they are incredibly expensive and decline in value as they age.