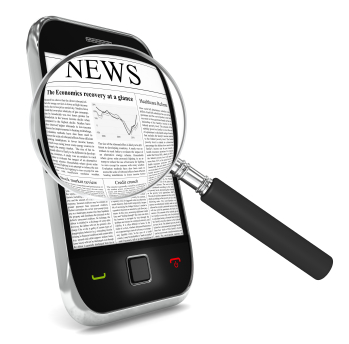 The final weeks of 2018 have ticked down with a round of 5G updates, including the completion of the world's first millimeter wave mobile 5G browsing session this month by AT&T. Huawei outlined its vision on 5G, predicting it will start a technology revolution and detailing five fundamental changes that will ensue. Ericsson landed its largest Connected Vehicle Cloud contract yet—with Volvo—which will bring expansion of digital vehicle services into 120 markets worldwide over the next five years. Drones made news in IoT, with successful demonstrations of use enabled by mobile networks and a new drone-based response for disaster relief and recovery in the Philippines.
The top stories from the month are summarized below. To view all the news as it breaks, check out Pipeline's News Center or subscribe to receive our news summary each week.
Network Evolution
Network evolution news this month included updates on simplification, increased capacity, improved signal quality, and higher speeds. Calix debuted its AXOS Intelligent Access Edge solution, which gives service providers the flexibility to bring Layer 3 functionality, including MPLS-routed technology to new or existing Layer 2 access networks. This advancement drastically simplifies service providers' networks and reduces total cost of ownership. Calix featured in other news, too. Using NGPON2 technology on Calix's AXOS platform, Verizon and Calix achieved speeds of 8 Gbps on Verizon's live network in Tampa, Florida. As a result, Verizon notes that customers nationwide can look forward to greater bandwidth speeds and lower latency when accessing Verizon Internet connections. In Europe, Netia and Nokia have deployed the continent's first virtualized Distributed Access Architecture cable network. Nokia's Unified Cable Access Solution enables Netia to increase capacity, reduce costs, and improve signal quality—and it will pave the way for Gigabit and IPTV services in Poland.
Microsoft and Ramp have teamed up to deliver live event streaming. Ramp has integrated AltitudeCDN Multicast+ and OmniCache with Microsoft Stream, enabling organizations using Microsoft Stream to conduct live video broadcasts to use Ramp's enterprise content delivery (eCDN) solutions to prevent video traffic from stressing the corporate network.
Road to 5G
This month brought a bumper crop of news in the evolution of 5G. AT&T announced the completion of the world's first 5G connection this month. The successful completion of the very first millimeter wave mobile 5G browsing session with a standards-based device on a mobile 5G network took place in Waco, Texas, marking a huge step forward in the development of 5G. The device used was the NETGEAR Nighthawk® 5G Mobile Hotspot.
Huawei announced a milestone at the ninth Global Mobile Broadband Forum. Rotating chairman Ken Hu announced that the company had shipped its first 10,000 5G base stations. He also outlined Huawei's vision that 5G will start a technology revolution and articulated five fundamental changes that 5G will bring, including that everything will be online, devices will be redefined, and experience will flow seamlessly device to device and channel to channel.