By: Michael C. Morey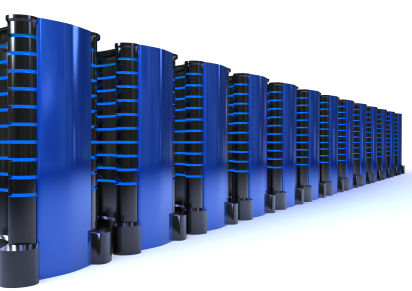 This year was another tumultuous one for data centers. The type of growth we saw in 2018 followed three different trends: hybrid data centers, edge data centers and underground data centers. The sheer volume of data seems to be the singular most powerful catalyst to transform data centers in 2019—with no signs of slowing down. This catalyst will further increase the growth and adoption—no matter where a business is in the adoption cycle—of these trends, bringing significant opportunities to end users, customers and data center companies.
TREND #1: Hybrid Data Centers
The hybrid data center has arrived, and today's hybrid data center bears little resemblance to the data center of yesterday. Now with the ability to integrate capabilities from a variety of sources—including software-as-a-service (SaaS) applications as well as infrastructure-as-a-service (IaaS)—the hybrid data centers securely deliver an improved end-user experience. By combining a centralized cloud with a localized data center that has large compute and storage located closer to the end user, you can provide an optimized end-user experience.
When compared to yesterday's legacy data center, data center evolution today is clearly marked by integrating different strategies. These include moving applications out of a centralized data center to SaaS vendors, renting data center space, and even moving disaster recovery (DR) to an IaaS provider. The hybrid approach enables companies to virtualize their own data center infrastructure by developing new internal cloud capabilities. With the ability to spin up resources in the cloud (with minimal clicks), companies can drastically reduce the time to market for new apps and services and decrease costs—while increasing business agility. Some key benefits the hybrid data center approach brought to companies in 2018 include:
Increased Reliability: Still reliant on infrastructure, the hybrid model builds in additional redundancies by leveraging multiple cloud services to increase reliability.
Applications Equal a Catalyst for Evolution: Applications and the systems responsible for tomorrow's business applications continue to accelerate the change a hybrid data center must accommodate—resulting in increased performance, new capabilities and improved operating efficiencies.
Improved Workload Management: Workloads in a hybrid data center can be whatever the enterprise needs at any given moment. By evaluating on a case-by-case basis, data centers can modernize existing workloads wherever possible, adapting to the end users' needs.
Most importantly, the hybrid data center enables end users to get the data they need, when they need it—while enabling the data center and its customers to enjoy the improved economics to easily shift between private and public clouds.
According to 451 Research's report Six Real-World Approaches to Managing Hybrid IT Environments, by 2019 the hybrid data center approach will take hold as, "organizations anticipate that just under half (46 percent) of enterprise workloads will run on-premises IT environments, with the remainder off-premises...." Clearly, hybrid IT environments have become the norm.